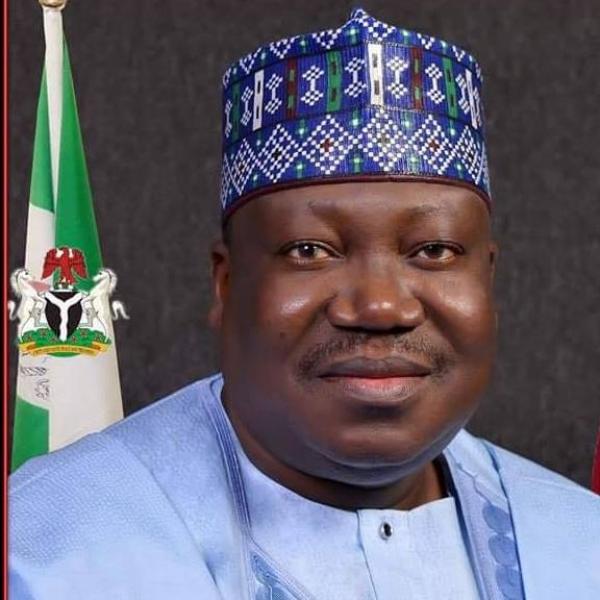 JUST IN: At last, Senate President speaks on #TwitterBan, evasive in reaction
From: 'Tunde Babalola
Fri, 11 Jun 2021 || Nigeria, Abuja

Friday, 11th June 2021: Nigeria's Senate President, Ahmed Lawan, on Friday broken his silence on the federal government's decision to indefinitely ban the operations of Twitter in Nigeria.
While he refused to give a definite stand on the ban, the lawmaker said he is optimistic that the matter will be resolved soon just as the federal government is currently in talks with Twitter.
Lawan made this comment during a media briefing with journalists at the National Assembly on Friday.
The event, organised by his office, is to mark the second anniversary of the ninth assembly.
The federal government had, on June 4, announced the "indefinite suspension" of Twitter operations in Nigeria – two days after the site took down a controversial tweet by President Muhammadu Buhari. Twitter had said the tweet violated its rules and many Nigerians viewed it as a threat of violence against the Igbo ethnic group.
The announcement triggered controversies and condemnation from within and outside Nigeria, with many describing the ban as an attempt to gag the media, an attack on press freedom, freedom of expression and attempt to pass the controversial Social Media Bill.
Lawan was asked why the Senate has been silent on the matter as well as his thoughts. He reminded journalists present that the federal government was working towards resolving the issue.
"The Minister of Information, Lai Mohammed, has informed Nigerians that they are talking with Twitter to resolve this matter.
"Nigeria needs Twitter just as much as Twitter needs Nigeria. I believe this engagement between Twitter and the government will yield fruitful results.
Back to News