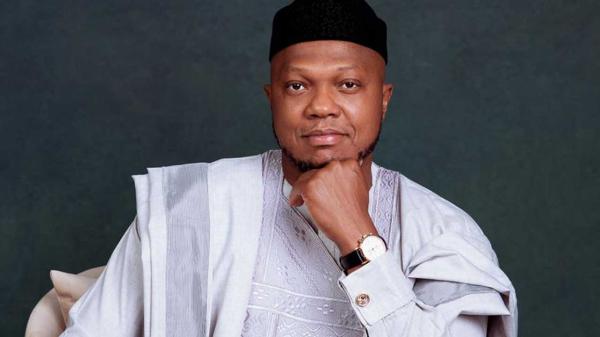 2023: Recover Nigeria from those dragging it into doldrums – PDP's Aderinokun to Nigerians
From: Agency Report
Mon, 2 Jan 2023 || Nigeria,
The Peoples Democratic Party (PDP) senatorial candidate for Ogun Central, Olumide Aderinokun, has urged Nigerians to do all they could in 2023 to recover Nigeria from those dragging it into economic doldrums and insecurity.
Aderinokun said this in his New Year message to Nigerians, made available to newsmen on Monday.
In the message, Aderinokun acknowledged the resilience and perseverance of Nigerians amid the socio-economic and political difficulties experienced in 2022, urging them to reignite their undying spirit and begin 2023 with vigour and hope for a better Nigeria.
The PDP candidate begged Nigerians to use the new year to renew their commitment to collective prosperity, growth and development by contributing more to nation-building and shunning all forms of negative tendencies.
The statement read; "On behalf of my family and I, I would like to wish all Nigerians, especially my good people of Ogun Central Senatorial District a happy and prosperous new year. It is my hope that all Nigerians will live in a safe and secure country and we live in an economy that provides us the quality of life we deserve.
"As we go into the year, I want to encourage Nigerians to be steadfast and help our country rise again as we aspire to make our hopes become a reality."
Speaking on the 2023 general elections, Aderinokun pleaded with the people of Ogun Central and Nigerians in general to get their permanent voter's cards so as to prepare to make a decision for a better life at the polls.
"It is less than two months to the general elections in February and we owe ourselves the responsibility to get our PVC and also vote.
"Everyone has a decision to make with their voter's cards. It is time to recover Nigeria from those dragging it into economic doldrums and insecurity," he said.
While congratulating the people of Ogun Central Senatorial District for witnessing yet another year, Aderinokun assured them of relief from the struggles of the previous years.
Back to News