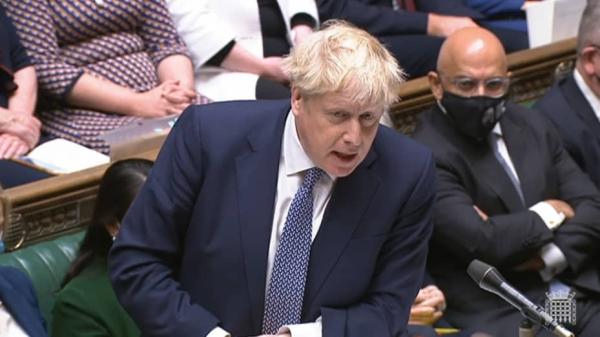 Boris Johnson: Face Mask no longer mandatory, Omicron Wave 'Has Peaked
From: CEOAFRICA NEWS: Reported by Timileyin Oni
Thu, 20 Jan 2022 || United Kingdom,
British Prime Minister, Boris Johnson has said face masks will no longer be mandatory in public places and COVID-19 passports will be dropped for large events as infections level off in most parts of the country.
Johnson told lawmakers that the restrictions were being eased because government scientists think it is likely that the surge of infections prompted by the highly contagious omicron variant "has now peaked nationally."
"We will trust the judgment of the British people and no longer criminalize anyone who chooses not to wear one," Johnson said.
CEOAFRICA gathered that the restrictions were introduced in December to slow the rapid spread of the omicron variant and buy time for the population to get their booster vaccine shot.
Johnson stated that more than 90% of those over age 60 in the U.K. have had booster shots.
Official figures showed that COVID-19 infections have dropped in most parts of the U.K. for the first time since early December. The government reported 108,069 new cases on Wednesday, about half the daily number recorded over the holidays.
Britain has the second-worst pandemic death toll in Europe after Russia, with over 153,000 confirmed virus-related deaths.
Back to News