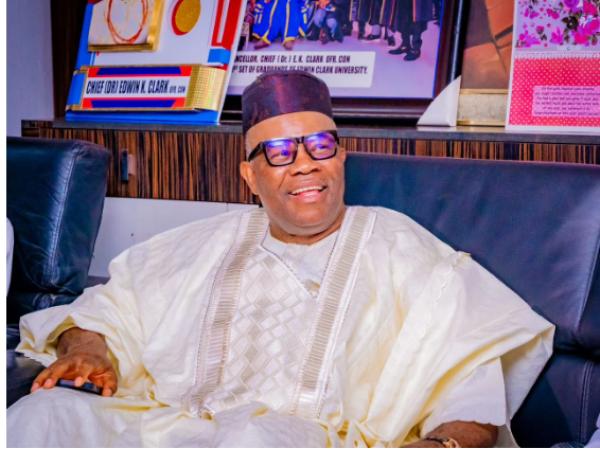 Emefiele tried to sabotage 2023 election with Naira redesign policy – Senate President, Akpabio
By: Abara Blessing Oluchi
Wed, 27 Sep 2023 || Nigeria,
President of the Nigerian Senate, Godswill Akpabio has accused Godwin Emefiele, the embattled former Governor of the Central Bank of Nigeria (CBN), of attempting to sabotage the 2023 general elections with the naira redesign policy.
Akpabio who made the claim during the screening of the nominee for the position of CBN governor, Olayemi Cardoso and four deputy governor nominees for the apex bank, asked Cardoso if he would also meddle in politics like his predecessor.
He said; "Adams Oshiomhole thanks for the lecture. I identify myself with you since you didn't ask any questions, I'll like to ask one on your behalf.
"CBN Governor, will you uphold the integrity, steadfastness – to resist when politicians come to you to join the presidential race and display your posters even as a sitting CBN Governor in political conventions?
"Will you rush to display your profile electronically at political conventions while sitting as a governor because politicians have told you that you have enough money in CBN to do it?
"Don't forget the fact that the money in the central bank isn't for you. Will you have the courage to resist the temptation to listen to politicians and throw your hat into the ring and go back to your office and sit as CBN governor?
"Will you rush to sabotage the election in Nigeria by going for new notes, two days to the election when no country in the world changes new notes within one year, you do your own in 14 days or 11 to see how you can sabotage the election in Nigeria?"
Back to News