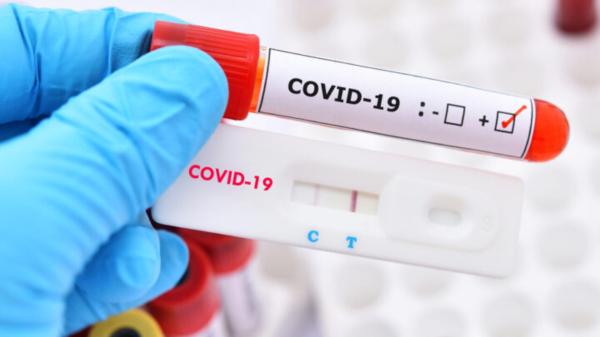 NCDC monitoring new COVID-19 subvariants, to start testing in four states
By: Abara Blessing Oluchi
Sat, 26 Aug 2023 || Nigeria,
The Nigeria Centre for Disease Control and Prevention (NCDC) says it is monitoring the new subvariants of the Omicron variant of the SARS-CoV-2 virus, named EG.5 and BA.2.86.
In a statement on Saturday, the health agency said its COVID-19 Technical Working Group has been monitoring emerging variants from local to global level.
"Our influenza sentinel surveillance sites continue to provide information on COVID-19 prevalence in patients with influenza-like illness and severe acute respiratory illness," the statement partly read.
"We have not observed any increase in trend of COVID-19 in this patient group. We continue to carry out genomics surveillance even with the low testing levels and encourage testing locations in states to ensure their positive samples are sent on to the NCDC for sequencing.
"Unrelated to the news of these emerging variants, the NCDC and partners are working on implementing an enhanced COVID-19 testing exercise in four states to obtain complementary and more detailed information about circulating variants in the country. In addition, COVID-19 rapid diagnostic kits are being distributed for the purpose of improving bi-directional COVID-19 testing."
The agency said preventive actions remained the same as before – good hand hygiene, testing, vaccination, use of masks.
"There is no need to cause unnecessary anxiety and panic. As we have consistently advised, COVID-19 is here to stay and is now mainly a problem for those at high risk – the elderly, those with underlying chronic illnesses especially hypertension, diabetes, those on cancer treatment, organ transplant recipients and those whose immune systems are suppressed for one reason or the other," the statement added.
The EG.5 subvariants has been reported in 51 countries including China, the United States of America, the Republic of Korea, Japan, Canada, Australia, Singapore, the United Kingdom, France, Portugal, and Spain.
The World Health Organisation (WHO) has classified EG.5 as a "variant of interest" (VOI) and conducted a risk assessment which found this new variant poses a low risk at the global level.
EG.5 causes symptoms like those seen with other COVID-19 variants, including fever, cough, shortness of breath, fatigue, muscle aches, headache, and sore throat.
So far, only one case of EG.5 has been seen in Africa, it has not been identified in Nigeria, the NCDC said, adding that although BA.2 has been previously found in Nigeria, no BA.2.86 variant has been identified in Nigeria.
Back to News