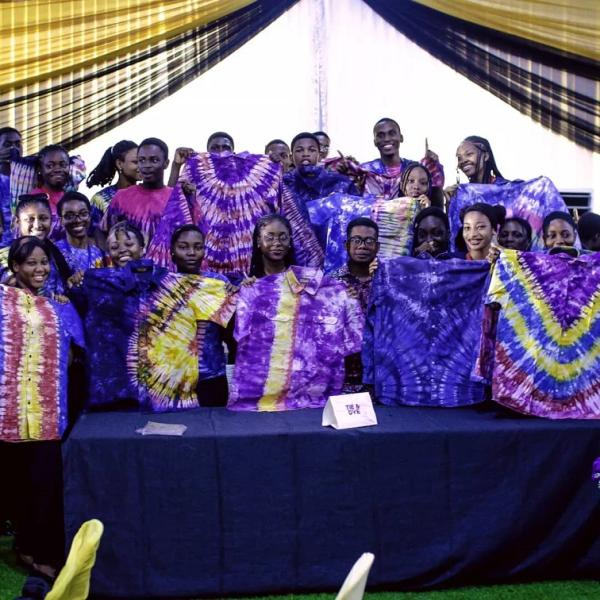 Chrisland University showcases entrepreneurial skills in grand style
By: Abara Blessing Oluchi
Thu, 3 Aug 2023 || Nigeria,
It was an array of talents, skills and innovation as the Chrisland University's Center for Entrepreneurship and Leadership Development Studies (CELDS), held her annual event, Sustainability Project 2.0 and the Maiden edition of Entrepreneurship festival 1.0.
The Director of the Centre, Dr. Ayodotun Stephen Ibudunni, who welcomed everyone to the history making occasion, appreciated the Management for their support in allowing the students to fine tune and showcase their skills.
The Vice Chancellor, Prof Chinedum Peace Babalola, represented by the Acting Vice Chancellor Prof. Temidayo Akinbobola while addressing the participants charged them on the need for self-development as a means to discovering hidden talents and skills ready to be harnessed.
The Registrar, in his welcome remark applauded the idea of an Enterpreneurship festival as a novel project and that management will continue to do all in its capacity to support the institution.
The Sustainability project 2.0 according to the Director is an avenue for the 300 level students to showcase 27 ideas after strict guidiance, and design a solution into commercially viable projects. This year had 27 innovative ideas on display, which is a laudable improvement from last year's event which had 20.
The Enterpreneurship festival was a colourful exhibition from the different skills of Catering and event Management, Handfan and Beadmaking, Bag making, Web design, Photography, Carpentary, Tie and dye and Fashion design.
The Highlight of the festival was a run way show which presented a display of different designs of clothings, tie and dye, beads and hand fan, all made by the students. There was also a presentation by the web design Unit which showcased different innovation and content.
Both events took place simultaneously as facilitators and Judges of the sustainably project 2.0 connected to each of the 27 groups via zoom assessing and examining the different innovation. One of the Judges who was impressed with a team's presentation bought goods worth thousands of naira. Another Judge said He is ready to partner and help incubate another idea.
Back to News