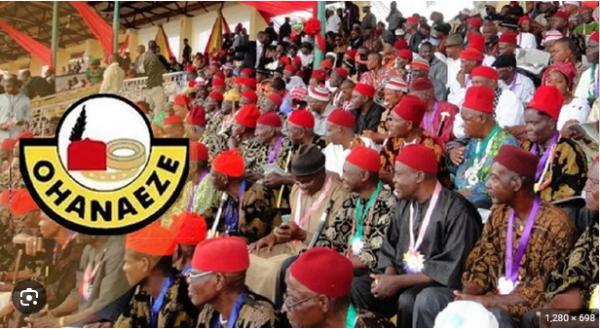 Enugu: Ohanaeze backs Gov Mbah battle against sit-at-home
By: Abara Blessing Oluchi
Mon, 31 Jul 2023 || Nigeria,
The Enugu State chapter of the Igbo apex socio-cultural organisation, Ohanaeze Ndigbo worldwide, on Sunday, declared support for Governor Peter Mbah to end sit-at-home in the state.
Sit-at-home is the brainchild of the separatist Indigenous People of Biafra to press for the release of its detained leader, Nnamdi Kanu.
The Ohanaeze said sit-at-home had outlived its usefulness and must stop.
In a statement on Sunday by its Enugu President, Prof. Fred Eze, Ohanaeze applauded the courage of the governor, in taking the bold steps to put an end to "the scourge of sit-at-home in Enugu State."
The organisation said Enugu State had become overwhelmed by the stranglehold of sit-at-home and commended the governor for pronouncing a ban on it.
"In Enugu State, every Monday became an unofficial holiday, as businesses and other social activities usually came to a halt. Thus, the continued observance of the sit-at-home order had a significant negative impact on the economy of Enugu State. Businesses were rapidly closing down while others were relocating from the state, leading to the loss of foreign direct investment and massive capital flight.
"Thus, the action by the Enugu State Government could not have come at a better time. That H. E. Governor Peter Mbah also called for the release of Mazi Nnamdi Kanu; and has triggered steps to get the Federal Government to release Kanu is indicative that the governor understands the core issues at stake."
Ohanaeze expressed happiness that the Kanu had himself "categorically ordered the cessation of any form of sit-at-home in whatever guise in South-East Nigeria."
It described Kanu's stance as "life-saving," noting that sit-at-home had become "counterproductive as it does incalculable harm to the people IPOB is fighting for."
Back to News