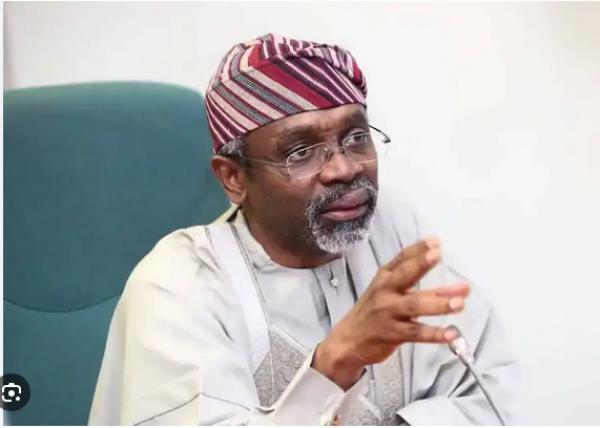 'They can work anywhere' — Presidency explains why portfolios were not assign to ministerial nominees
By: Abara Blessing Oluchi
Fri, 28 Jul 2023 || Nigeria,
Femi Gbajabiamila, chief of staff to President Bola Tinubu, has explained why his principal did not assign portfolios to the ministerial nominees sent to the national assembly.
Tinubu on Thursday sent 28 ministerial nominees to the senate for screening and confirmation, CEOAFRICA reported.
Speaking with reporters after the submission of the list, Gbajabiamila said while the screening exercise will be ongoing, the president and his team will have the opportunity to decide who fits best to a particular office.
"Yes, I mean for me that would have been one way to go about it, it would have been a welcome development. As good as that sounds, it straitjacket's the president to pigeonhole one person to an office or the other," Gbajabiamila said.
"What happens if you change your mind, do you then bring the person back for screening again, because the president is at liberty to change his mind?
"For instance, if I decide I want somebody as minister of labour, and then after sending the name, later on, I decide that you know what, I didn't know this about this person, this person would actually be better with another portfolio.
"Meanwhile, the senate has screened that person for that initial portfolio, what happens then? Do you now re-screen the person?
"So a lot of these things have their merits and demerits, advantages and disadvantages. I like the idea of attaching portfolios, I actually do, because it makes it necessary for the senate to know exactly what you're asking and what you're looking for.
"But for now, it's been thought wise that we stick to the tradition of sending the names and then whilst the screening processes going on, allow the Mr president and his team to look at the portfolios and the characters and see how they fit.
"The first step that he has done is that these are people that can work wherever you put them, except specialised fields like attorney general and what have you. But in the main time, he believes most of them can fit in anywhere.
"And what's important also is that Mr president intends to separate portfolios or restructure the ministries in such a way that you might be hearing of new ministries that were not stand-alone ministries before. So the process continues."
Back to News