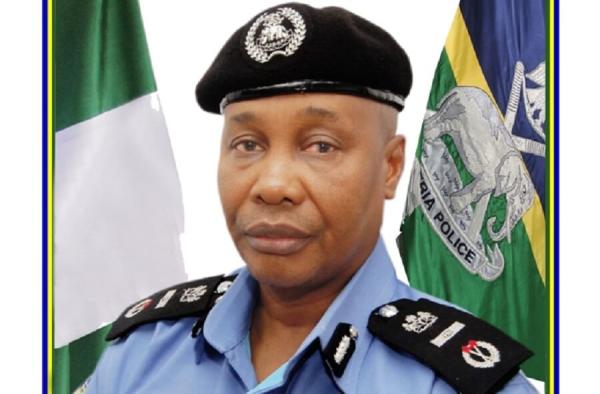 NLC Strike: IGP summons zonal AIG
By: Abara Blessing Oluchi
Mon, 5 Jun 2023 || Nigeria,
Barely 48 hours to the nationwide industrial action called by the Nigerian Labour Congress to protest the increase of PMS from N195 to N540, following removal of subsidy, the Inspector General of Police, Usman Alkali Baba has summoned Police Strategic Commanders across the country to Abuja to deliberate on how to ensure Political, non-political actors and other elements from taking advantage of the situation.
"In so doing, I charge you all to remain focused while monitoring the election tribunals and the proposed industrial actions across the country. You must develop proactive crime management mechanisms to forestall any untoward acts from political and non-political actors".
Addressing the senior officers, the IGP said "This meeting is convened to achieve two basic objectives. First is to assess the internal security situation within the country vis-à-vis our policing mandate. Second is to disseminate some emerging strategic and policy-driven directives that will guide our operations towards policing the new Nigerian Ideal under the amiable leadership of the new President of the Federal Republic of Nigeria, President Bola Ahmed Tinubu
"Available data and crime analysis between January and May 2023 revealed that the internal security situation of the country is relatively calm and continues to improve with a decline in incidences of major crimes recorded across the six geopolitical zones.
"Excluding the electoral offences during the last electioneering process in Nigeria, we recorded a total of one thousand six hundred and thirty (1,630) cases which cut across major offences such as Terrorism, Secessionism, Kidnapping, Armed Robbery, Banditry, and proliferation of firearms.
"In addition, during various operations carried out by operatives of the Nigeria Police Force within the period being
assessed, a total of three thousand, six hundred and nineteen (3,619) suspects were arrested for their participation in various crimes across the country; three hundred and sixteen (316) victims of kidnapping were rescued during the same period, while four hundred and eighty-six (486) assorted firearms consisting of AK-47 rifles and locally fabricated automatic weapons were recovered.
"Equally, four thousand and seventy-two (4,072) assorted calibers of live ammunition and other incriminating items linked to various major crimes were also recovered within the same period.
"Regardless of the quantum of achievements recorded within the period under review and the successful democratic transitioning that happened on the 29th of May, 2023, there still remains prevailing and projected threats across the country, including the aftermath of the fuel subsidy removal with the emerging threat of industrial strike action.
"Consequently, we shall not rest on our oars, rather we must redouble our efforts to maintain the needed peace and stability of our democracy. This is critically important as we also prepare for the nation's Democracy Day (June 12).
"It is imperative to reiterate that with the emergence of a new Administration in Nigeria and in most States of the Federation, the Nigeria Police Force under my leadership is duty bound to align with the security policy and initiatives of Mr. President which currently requires all security agencies in the country to adopt contemporary security measures.
"This, of course, include effective synergy and collaboration with other sister security agencies and the intelligence community.
"The President, without mincing words, has directed that there must be no form of discordance or cross- purpose activities that will engender inter-agency rivalry in our fight against crimes and criminality.
"As you already know that this has been one of the strengths of my administration, and it has always turned out to maintain a downward trend in crimes across the country.
"I, therefore, implore you all to sustain your official engagements with other sister security agencies and stakeholders within your Areas of Responsibilities (AORs) in order to achieve a "Whole of Society" approach towards mitigating crimes in our beloved country.
'Another critical issue to deliberate upon at this meeting is the menace of criminalizing civil matters by Police Officers.
"Since the commencement of my administration as the Inspector-General of Police, I have maintained a stand and rolled out several directives and correspondences to abreast you all on the need to streamline our investigations and caution Officers and men against meddling with civil matters.
"These include land cases, debt collection, matrimonial case and matters already pending in court. It is the same reason why I forbid transferring of cases from lower Commands to higher ones indiscriminately.
"I assure you that going forward, the Force Management Team under my leadership will be viewing such professional infractions with more severe disciplinary actions and sanctions such that the burden of garnishee orders will rest solely on the individuals involved in such malpractices.
"You are hereby warned to instill this discipline in your Officers and men so that you will not be held vicariously liable as well.
"In the same vein, the leadership of the Force will not condone continuous violation of any of the Nigeria Police Force policy or regulations, especially the Social Media Policy of the Force and the oath of secrecy in handling the confidentiality of our correspondences.
" In your own interest and for the good benefit of the organization, you are all to make this a subject of lecture over and over again to your Officers and men. Anyone caught in the act of disobeying the lawful orders will have themselves to be blamed.
"May I mention that this meeting is a valedictory meeting for two (2) of my Deputy Inspectors-General of Police, and some other Officers in the Force, as they will be retiring soon after their meritorious services to the Nation.
"Consequently, some Officers will surely be promoted to fill in the spaces that the retiring Officers will be vacating.
"Therefore, you should all brace-up for minor Force Re-organization very soon, and it will be based on merit and vacancy, as it is the custom.
"Likewise, I recently promoted thirty-one thousand, four hundred and sixty-five (31,465) Rank and Files to their next ranks, while some thousands of Inspectors who are due for promotion to ASP are already scheduled for Departmental Selection Board interviews at their respective Zonal Headquarters.
"This shows my firm commitment to promoting Officers as at when due in order to boost their morale.
The IGP "assured law abiding citizens of this country, of the commitment of the Nigeria Police Force to a peaceful and serene civil space under my watch as we continue to sustain the framework that has been producing gains recorded in securing our great nation.
"We shall also continue to leverage on the support of the Federal Government as we re-evaluate internal security dynamics and adapt our strategies towards ensuring that the current downward trend in crime across the country is sustained", he added.
Back to News