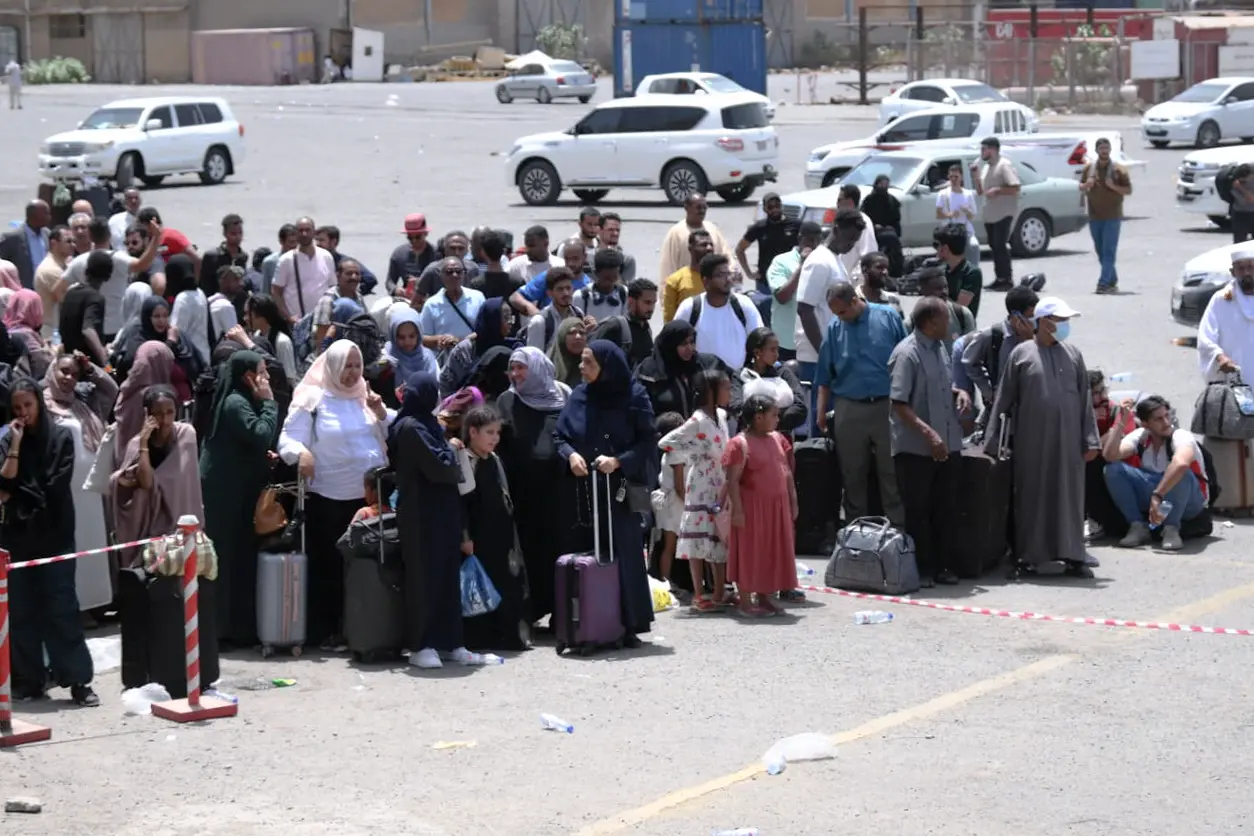 Sudan crisis: Nigerians stranded at Egyptian border — FG
By: Cletus Sunday Ilobanafor
Sat, 29 Apr 2023 || Nigeria,
The Federal Government said yesterday that hundreds of Nigerians who were evacuated from war-torn Sudan and were to be airlifted from Egypt back to Nigeria yesterday were stranded as they were not allowed to cross the border into Egypt since their arrival on Thursday evening.
Nigerians in Chairman, Nigerians in Diaspora Commission, (NiDCOM), Mrs Abike Dabiri-Erewa, in a statement issued yesterday by Mr Gabriel Odu, Media, Public Relations and Protocols Unit, NiDCOM in Abuja said Nigerians were among the over 7,000 nationals denied entry by the Egyptian authorities who were insisting on visas by Africans to transit to their countries.
The Commission Chairman, therefore, called on "those concerned with passages and movement of persons and services along the borders of Sudan to create a humane condition for them to have access to their various destinations". She also said the Nigerian mission in Egypt had been working on the issue and appealed to the Egyptian authorities to kindly allow the travellers to transit to their final destinations in various countries in Africa.
It will be recalled that the Nigerian students who were being conveyed to the Egyptian border in buses contracted by the Federal Government had raised an alarm on Wednesday that there were stranded in the middle of the desert as the drivers complained they had not been paid for their services
The crisis in Sudan reportedly started on April 15 between the Sudanese army and paramilitary RSF, both headed by army generals.
NiDCOM and NEMA at different times announced that about 1,600 Nigerian evacuees from Sudan were expected in Abuja on Friday. Officially, there are about 5,500 Nigerian students who are expected to arrive from Sudan in the evacuation that commenced on Wednesday.
According to NEMA, 13 buses conveyed the first batch of the evacuees from Khartoum in Sudan to Egypt from where they will be airlifted to Nigeria.
Sources within the Ministry of Foreign Affairs told an online publication, PREMIUM TIMES that, "As of 0700hrs on 28th April 2023, nine buses have arrived at the Sudanese side of the Arkin border, and four buses have also arrived at the Wadi Halfa border. They are waiting for clearance from the Sudanese end to cross to the Egyptian side.
"Wadi Halfa border is the one approved for our people, and this was communicated to our Mission in Khartoum. However, the fact that some of the drivers chose to go to another border post (about 200 km) away from the approved entry point, we have raised another team to go there and assist."
The source added that there are thousands of people at the borders and as such there will be delays in getting Nigerians into Egypt. In a similar tone, the source at NiDCOM noted that there are "not so serious" diplomatic hitches at the border and the Nigerian embassy in Egypt is trying to get diplomatic cover for the students.
Back to News