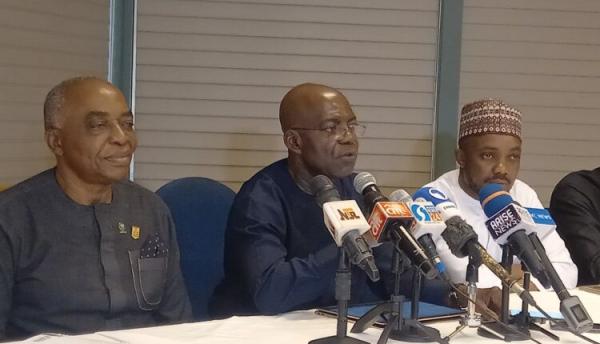 Declare results transmitted from BVAS, Alex Otti tells INEC
From: Agency Report
Tue, 21 Mar 2023 || Nigeria,
The Governorship Candidate of Labour Party (LP), Alex Otti has asked the Independent National Electoral Commission (INEC) to allow the will of the Abia State people to prevail and collate only the election results transmitted from the Bimodal Voter Verification System (BVAS) from the various polling units in the state.
The electoral body had on Monday suspended the collation of results in Abia State following the invasion of its office in Obingwa LGA by the political thugs.
The commission through the National Commissioner and Chairman, Information and Voter Education Committee, Festus Okoye said the suspension would allow the review of results from affected local government area.
The thugs held the INEC officials hostage before they were eventually released, and this prompted the electoral commission to call for a review of the process.
Otti who addressed journalists in Abuja on Tuesday called on INEC not to subvert the will of the people and ease the tension and declare the results.
According to him, "I have called on INEC to release the results forthwith so that Abia will be at peace. It is our firm belief that INEC will do the right thing and ensure that only results that are based on the BVAS as provided in section 47 of the electoral act are acceptable."
"I believe that once that is done, we will be announced as the winners of that election.
"They (INEC) actually asked for a review which is provided for in the electoral act. INEC has about seven days even after declaration to review and make a change if there is a need to do so."
He also called on his supporters to remain calm and not to take law into their hands and allow the INEC to conclude the review process as stipulated in the electoral act.
He said at the time collation was suspended the Labour Party had polled over 80,000 votes.
"It is important to underscore that INEC will do the right thing. All the other local government that have been declared used the BVAS machine for accreditation. It is our firm belief that INEC will not charge the rules in the middle of the game.
We encourage our people in the Labour Party and Abia people to remain calm and allow INEC to finish their review and announce the results", he added.
Back to News