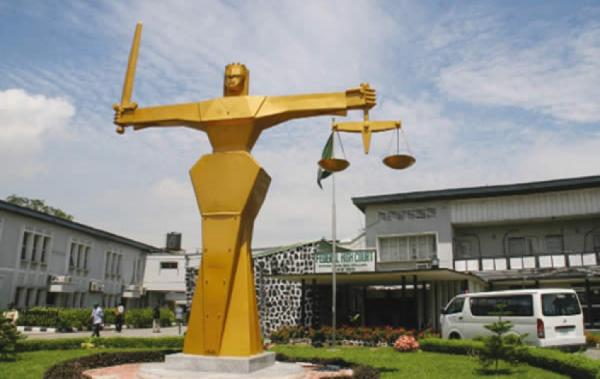 2023 Election: Court strikes out suit seeking to disqualify PDP candidates in Enugu
From: Agency Report
Fri, 17 Feb 2023 || Nigeria,
Federal High Court sitting in Enugu on Friday struck out a suit seeking to disqualify all the candidates of the PDP in Enugu State from taking part in the 2023 elections.
The matter which was instituted by the Enugu North Senatorial district candidate of the African Democratic Congress (ADC) party, Chika Idoko, seeks disqualification of all PDP candidates for breach of time frame.
Idoko claims that the PDP primary election was in contravention of Section 77 of the Electoral Act and should thus be voided, adding that the party should be punished in line with extant provisions of the Section 84 of the same Act.
His argument is that the party submitted its membership register to INEC on May 6, 2022, less than 30 days to its primary election, contrary to the provisions of the law.
Delivering judgment, Justice Folashade Giwa-Ogunbanjo, held that the
plaintiff having been not a member of the defendant's political party lacked the locus standi to challenge the internal affair of another party.
Giwa-Ogunbanjo held that the judicial authorities of the court of appeal at its various divisions in country had decided on the issue of locus standi where a non party member cannot challenge internal affair of a political party.
'The judge struct out the case for lack of jurisdiction and did not award any cost to the plaintiff.
Back to News