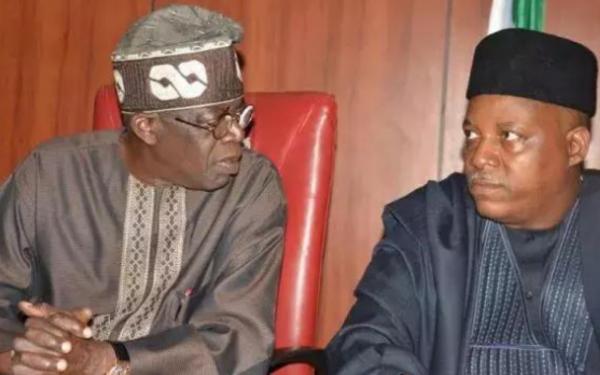 2023: Tinubu will offer Abacha's kind of hospitality – Shettima
By: Cletus Sunday Ilobanafor
Fri, 16 Sep 2022 || Nigeria,
The vice-presidential candidate of the All Progressives Congress (APC), Kashim Shettima has told Nigerians the kind of leadership they should expect from the All Progressives Congress if the party wins in 2023.
According to Shettima, Bola Ahmed Tinubu, will extend the same hospitality Nigerians enjoyed during the time of former military dictator, Sani Abacha.
Sani Abacha was a Nigerian general who ruled as the military head of state of Nigeria from 1993 until his death in 1998.
After his death, the federal government recovered over $3.65bn stolen by the former dictator.
Abacha's government was known for its global notoriety for its brutal style and scant regard for human rights.
Speaking on Thursday at the 96th anniversary of the Yoruba Tennis Club in Ikoyi, Shettima stated that a leader with a vision and sense of responsibility and commitment is what is needed to move the country forward.
He said, "We need a leader with a vision and sense of responsibility and commitment, and somebody who understands the national title of the nation of an Abdulsalami Abubakar, and in our systemic circumstances, we need a leader with a dose of the hospitality of a Sani Abacha."
He insisted that the country needs a leader like Tinubu who is detribalised and committed.
He explained that the APC flag bearer would ensure that the country experiences growth and progress through unity if elected.
He added that, "We need a leader with the intellectual acumen, with the action to catapult this nation to a higher pedestrian. We need a leader who is not bound by regional or religious sentiment.
"We need a leader that has established such records of excellence and commitment to good governance. There is no one, with all due respect, that fits this better than Asiwaju Bola Ahmed Tinubu."
Back to News