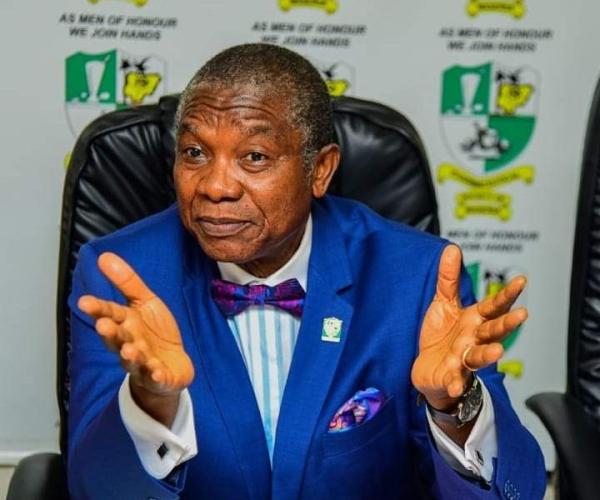 2023: Nigeria cannot stand a Northern President- Ex-PSN president, Ohuabunwa
By: Abara Blessing Oluchi
Thu, 19 May 2022 || Nigeria,
The former president of the Pharmaceutical Society of Nigeria (PSN) and a presidential aspirant under the Peoples Democratic Party (PDP), Mazi Sam Ohuabunwa, has stated that Nigeria will not stand another northern president in 2023, warning there would be consequences.
Ohuabunwa also stated that presidential aspirants from the southern part of the country should also be given the opportunity to serve the country, after the eight years of President Muhammadu Buhari who is from the North.
The former Chairman of Nigerian Economic Summit Group (NESG) who spoke during a meeting with Lagos PDP delegates, urged the leaders of the PDP to zone the presidency to the South, saying zoning gives inclusiveness and protects the interest of everyone.
He said: "Today the president is from the North and he has spent almost eight years, Nigeria will not stand another northerner taking over in 2023. It will cause more problems than we can handle. I am not a prophet of doom, it's just that it's against the norm and standard, it's against justice and equity. It is in the interest of this party (PDP) to resist any pressure to change the constitution.
"I have pleaded with my party to consider the consequences but if they are willing to bear the consequences, no problems. Every action has an equal and opposite reaction. We must be sure we are going to deal with it if we say no more zoning. Zoning gives inclusiveness, it protects all.
"I tell you something when the chips are down it is the delegates across the 36 states of the federation that will determine who emerges as the candidate. It is not the chairman in Abuja that will determine who emerges.
He urged the delegates to pray and by the leading of God, they will decide whom to vote for.
"It is a very significant year for us. I will say that my chances are high because I didn't come with any baggage. I come up with a fresh idea. I come with vision and I come with competence going by my career and antecedents.
Ohuabunwa added that it is time to drive Nigeria from among the third world countries and make it globally competitive.
"There is a need to birth a new nation called New Nigeria. The same country, but a country that will be different from what we have. A country that will be globally competitive. Nigeria has been among the Third World for 61 years, the countries that were on the same level as us are now industrialised nations. Singapore, South Korea, Malaysia even China were the same, undeveloped, with Nigeria in the 60s and 70s but they have become powerful industralised nation."
He criticized Central Bank of Nigeria (CBN) Governor, Godwin Emefiele's decision to maintain his political office while campaigning for the Office of President.
"We have a CBN governor who wants to be president and at the same time maintain his office. What type of country is this? I have never seen this extreme recklessness and lack of decorum. We are complaining that our country is not globally competitive; this is a clear example of the lowest you can get. Campaign is ongoing and there are vehicles all over the place bearing the man's name and people are just watching.
"How can we say we want to fight corruption and we are openly promoting it. What is to be done in 2023 is serious business, it's not business as usual. This country needs rescue and we need people who have vision. My vision is to make Nigeria a First World nation, to move us from the Third World to a First World and to build a nation that works for the north, south, east and west. We are going to elevate the office of the citizen."
Enumerating further what inspired him into wanting to be president, he said, "The problem of the country pushed me into advocacy. I thought that the way to change Nigeria, being a private sector person, is through advocacy and that was why you saw me as chairman of the Manufacturers Association of Nigeria (MAN), President of Nigeria Employers Consultative Association (NECA).
"Every private-sector organisation that I went to, I always emerged as a leader, and it is not because I sought to be a leader but because of my desire to see how we could change Nigeria. We have run conferences, and summits and every October we will gather people under NESG to come to Nigeria to achieve our own economic rebirth.
"We will bring our political office holders to come and listen and see how they could emulate them, but all of that didn't achieve the goal. So, I decided to throw my hat into the ring with the guidance of God," he said.
Back to News