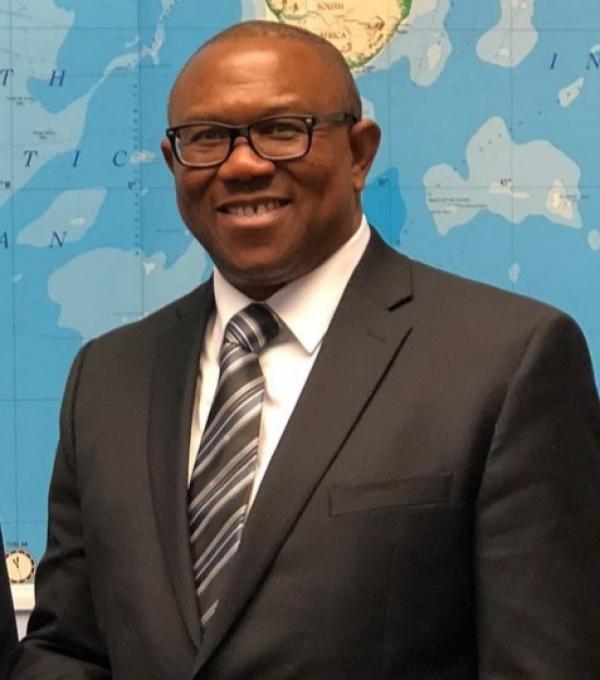 Air Peace: Nigerians commend Peter Obi's intervention over Abuja-Benin flight delay
By: Abara Blessing Oluchi
Mon, 9 May 2022 || Nigeria,
Following the Abuja-Benin flight delay for relatively 24hours, Nigerians at Abuja airport has expressed their gratitude over Peter Obi's intervention.
His Excellently, Peter Obi, intervened over been stranded for 24hours as he declined to go on separate board.
"Sir, you are different. Nigerians need you and Nigerians will have you.
"What you did in Anambra, you will do again," Nigerians hails.
The Presidential hopeful on Monday at the Abuja International airport declined to board separately to Jalingo, reiterated that Nigeria can't continue to operate in this imbalance flow of living.
"All of us can break it, we can't allow the country to continue to go this way, where people suffer just for being Nigerians.
"Imagine if all of us who are leader passed through this, but because we don't pass through it, we will change it," he said.
Recall that Air Peace inexplicably delayed Abuja-Benin flight for 24hrs since Sunday as the officials reneged on 7am rescheduled flight for no reason.
CEOAFRICA obtained that Peter Obi arrived at the airport to depart to Jalingo as Air Peace officials attempted to smuggle him through a different boarding but he declined.
Moreover, Peter Obi's declined led him to find out why ordinary Nigerians like him were stranded at the airport.
According to eye witnesses, it was said that Peter Obi made some calls and pronto as the crowd hails his intervention.
Back to News