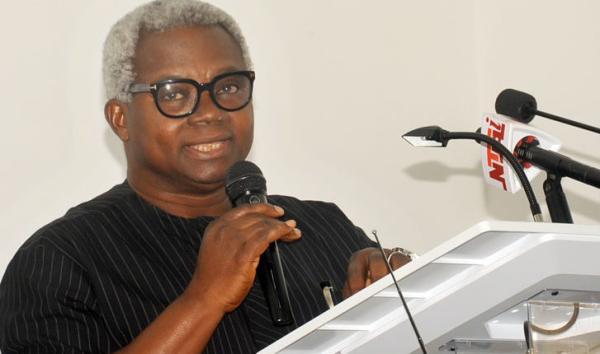 Osita Okechukwu Director General of Voice of Nigeria
2023- Presidency: PDP has breached constitution by jettisoning zoning – Okechukwu
By: News Editor
Thu, 7 Apr 2022 || Nigeria,
A Chieftain of All Progressives Congress (APC), Osita Okechukwu, says the Peoples Democratic Party (PDP) has breached its constitution for jettisoning the zoning of the presidential ticket
Okechukwu, who is also the Director General of Voice of Nigeria (VON), stated this while reacting to the report that the PDP has thrown open to all the geopolitical zones, in the country, the contest for its presidential ticket.
He said by discarding zoning, PDP had shot itself on foot and put itself in harm's way, thus endangering internal democracy, and national unity and had abandoned its original stronghold, the southern belt.
Okechukwu said "By jettisoning the zoning convention PDP has, purchased a vehicle tagged, "No refund after Payment".
The Bazaar Carnival stage in the next few weeks has branded PDP's vehicle No Refund after Payment," he said.
According to him, the latest decision taken by the PDP would expose its presidential aspirants to extortion by party members, who are fully aware that there is no refund in money politics.
Asked why he tagged PDP's new vehicle, "No refund after payment, he said "Firstly, the PDP has shot itself on the foot, has breached its own constitution and the golden zoning convention governing our 4th Republic; hence endangering its internal party democracy and national unity.
"In addition, by this singular unforced error of selfishness, PDP has thrown away the baby and the bath water.
"Secondly, and most importantly, the PDP by jettisoning the zoning of the president has abandoned the Southern belt which is its original stronghold. Especially now that APC has patriotically zoned the presidency to the Southern belt," he said
Back to News