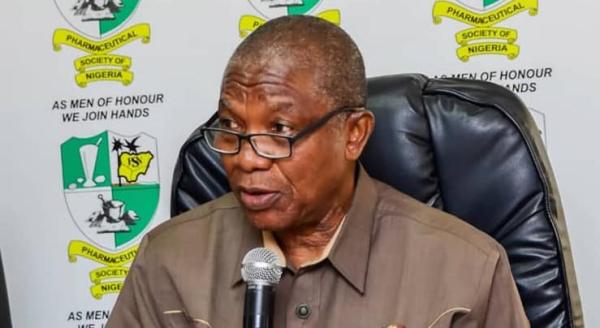 Ohuabunwa tasks Federal Government to focus on improving Primary health sector
From: Kelvin Ugo Ubaka
Tue, 9 Nov 2021 || Nigeria, Port Harcourt
TUESDAY- 9th November, 2021: The immediate past President of the Pharmaceutical Society of Nigeria, PSN, Pharm. (Mazi) Sam Ohuabunwa,has called on the federal government to focus on improving primary health care amenities instead of leaving it to local government councils to operate.
He disclosed this while speaking with CEOAFRICA Correspondent at the just concluded PSN Conference in Port-Harcourt this November.
While giving reasons for his call as poor funding on the part of local government , Pharm.Ohuabunwa said the Federal government should focus on what it can do best by setting up models and incentify the private sector to do the rest.
" The Federal government should stop trying to handle all sectors of primary, secondary and tertiary because it will not work.They should identify their area of strength. My suggestion is that they handle the primary sector instead of leaving it to local government.
"These local governments do not have money and no leadership, it will be best for Federal government to handle it and the states focus on secondary and let the private sector handle the tertiary.
"The tertiary is where people go when they can afford it, mind you if we make our primary health sector good few people will go to tertiary."
The Presidential hopeful of the PDP also proffered solutions to the ongoing hitches in the health sector of the nation.
"Government should look at what they have now in the arear of research, and put money behind research, then let the private sector do the development and the commercial side of it but there must be cooperation and private public partnership."
In the same vein, while Speaking during his address, on the theme of the 2021 PSN conference, "COVID-19 Lessons: Broadening & Strengthening the Nigeria Health Sector", he noted that Nigeria seems to have learnt some lessons from the pandemic as the Nigerian government and its various agencies have since been making some laudable moves.
"The Central Bank of Nigeria (CBN)'s 100 billion naira pharmaceutical / healthcare intervention fund, the dedicated fund for research, increased funding to NIPRD and the fact that the President of the Federal Republic of Nigeria, Muhammed Buhari, spent quality time in his 61st Independence broadcast, speaking about the government's plan to support the industry, the first time in the history of Nigeria, are very strong pointers to the fact that we may have learnt a few, he said.
Other dignitaries who graced the occasion include; the representative of the Rivers State Governor Nyesom Wike,the the former Minister of Foreign Affair , Mr Odein Ajumogobia, The Director General of NAFDAC, Prof. Mojisola Adeyeye amongst many others.
Back to News