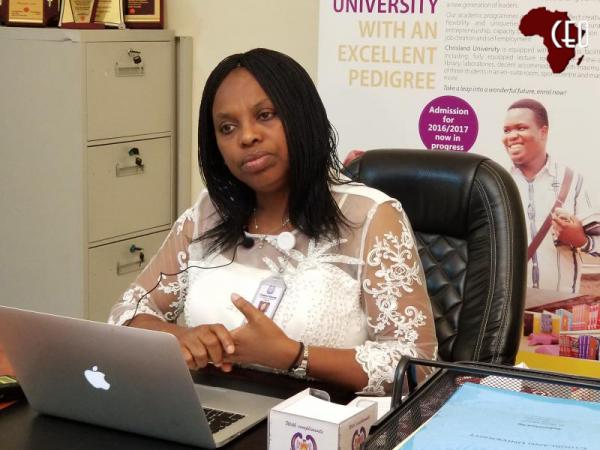 Always strive to reach pinnacle of your careers, Prof. Babalola tasks women
From: Kazeem Nurudeen
Tue, 15 Jun 2021 || Nigeria, Ibadan
Tuesday, 15th June 2021: The Vice Chancellor, Chrisland University Abeokuta, Prof. Chinedum Peace Babalola, has challenged her fellow women in the academic to strives towards reaching the pinnacle of their career and be at the top in life.
She posed the challenge during the ongoing 5th Biennial International Conference organized by the Organization for Women in Science for the Developing World, (OWSD), Nigeria Chapter, with the theme: "Making Research Count in National Development: The Role of Women Scientists."
Babalola, a reputable professor in the field of science, and one of the lead speakers at the occasion, encouraged her fellow women not to give room to any obstacle whatsoever which can hinder their career in the cause of reaching the apex.
She highlighted the impacts and advantages of science in our everyday life. She noted that about 90% of our daily activities revolve round science innovation starting from the chair, we sit on, the bed, we sleep on, the car we drive, almost all the daily activities.
She however admonished women not to allow inferiority complex in their lives, rather stand tall and keep their head high until they reach the peak of their career.
She advised women to be an engine room of science, as science has no gender bias. She inspired them by bringing out some notable African women who have made history in the science field even while getting married and having children.
She added that women's reasoning and visions should not be limited on money, rather they should be involved in innovation and creativity, so as to make name for themselves, as many of their mates are doing great in every part of the world, stressing that many have held and are still holding meaningful positions.
She said there is a female president and many more of them in politics adding that, in most institution and in several academic fields of study, "today in many universities and higher institutions of learning, most of the best students are women not only in science field alone but other field of study," she explained.
She then appealed to her fellow women not to look down on themselves, but rather keep their head high and focus.
Back to News