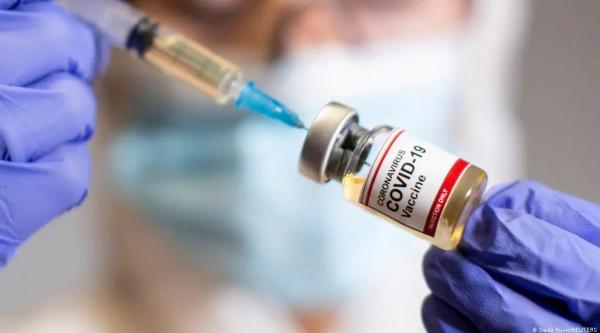 WHO says 47 African countries to miss September target for 10% population COVID-19 vaccination
From: 'Tunde Babalola
Thu, 10 Jun 2021 || Nigeria, Abuja
Thursday, 10th June 2021: The World Health Organisation, (WHO), has said that about 47 African countries, amounting to more than 90 per cent of the 54-nation continent, will miss the September, 2021, target for the vaccination of 10 per cent of their total population.
The global body, which noted that the new targets were announced recently at the World Health Assembly- the world's highest health policy-setting body, said as of June 10, only 9.4 million of the continent's about 1.3 billion people have been successfully vaccinated, according to a statement issued by the global health organization.
Speaking on Thursday at a media briefing facilitated by APO Group, a Pan-African communications consultancy firm, the WHO's regional director for Africa, Matshidiso Moeti, said at 32 million doses, Africa accounts for less than one per cent of more than 2.1 billion doses of vaccines administered globally.
She was quoted to have added that only two per cent of the continent's total population have received one dose of the vaccines.
The WHO official also expressed fear of the third wave of the pandemic on the continent, saying the figure of new cases has kept rising on a weekly basis "by nearly 20 per cent to more than 88,000 in the past week.
Ms Moeti said; "The pandemic is trending upwards in 10 African countries, with four nations recording a spike in new cases of over 30 per cent in the past seven days, compared with the previous week. 72 per cent of all new cases were reported in Egypt, South Africa, Tunisia, Uganda and Zambia and over half were recorded in nine southern African countries.
"As we close in on 5 million cases and a third wave in Africa looms, many of our most vulnerable people remain dangerously exposed to COVID-19. Vaccines have been proven to prevent cases and deaths, so countries that can, must urgently share COVID-19 vaccines. It's do or die on dose sharing for Africa."
Possible interventions
But Ms Moeti revealed possible interventions, saying the President of the United States of America, Joe Biden, has promised to announce his country's planned purchase and donation of 500 million Pfizer vaccines to 92 low- and lower-middle-income countries and the African Union.
She also said other countries such as France are also making tangible deliveries via COVAX, one of the three pillars for the access to coronavirus pandemic vaccines which is led by Gavi.
Back to News