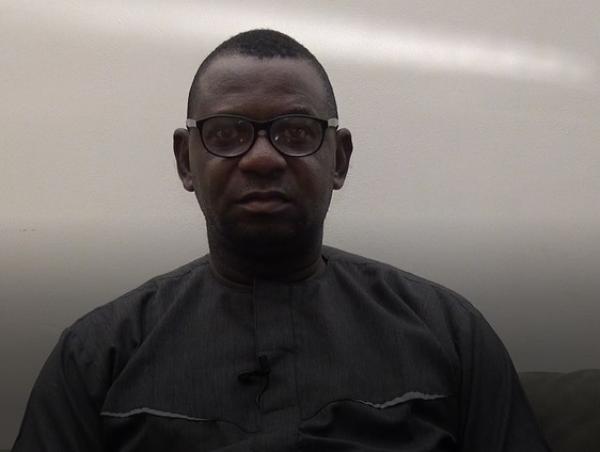 FOBTOB's new scribe urges elected president to follows Olaleye's footsteps
From: CEOAfrica News: Reported by- Kazeem Nurudeen
Thu, 3 Jun 2021 || Nigeria, Abuja
Thursday, 3rd June 2021: The newly elected General Secretary of the Food, Beverage and Tobacco Senior Staff Association, (FOBTOB), Comrade Iyeye Peter, has urged the newly elected President Comrade Jimoh Oyibo, to follow the laid down development mechanism of his predecessor, Comrade Quadri Olaleye for continuity and progress of the association.
Speaking with CEOAFRICA in an exclusive interview, Comrade Peter thanked Almighty God for making the election a peaceful one, stressing that "this is because the union understand the consequence that will erupt at the end when there is violence."
He admonished the newly elected president to take off from where Comrade Olaleye stopped, which at the end will move the association forward.
In the same vein, FOBTOB new scribe assured the members of the union in particular and Nigeria in general of the determination of the new executive team of FOBTOB to strive hard in order to deliver their mandate.
He added that, their tenure will work toward showcasing unionism in Nigeria by extending hands of fellowship to Nigerians by awarding scholarship to brilliant students following the feat achieved by their predecessor.
The General Secretary also assured the members of the union not to exercise any fear on the future of the Association noting that the newly elected president of the union is equal to the task.
"I am not in doubt about what his performance will be, he has been in the system for a long time, for almost 20 years, as a National Officer, as Ex-officio to trustee, to treasurer, to deputy National President, now National President of the association," he explained.
Peter said he had no doubt in his mind that the new leader of FOBTOB would deliver stressing that he has vast knowledge about the union.
Back to News