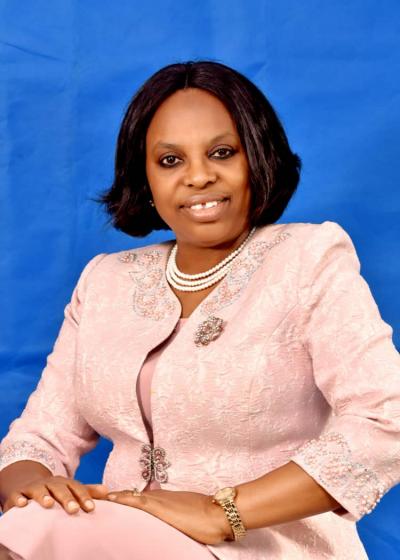 Prof. Babalola recommends sustainable use of African medicinal plants
By:
Fri, 28 May 2021 || Nigeria,
Friday, 28 May 2021: The Vice-Chancellor of Chrisland University, Professor (Mrs) Chinedum Peace Babalola, on Thursday recommended the sustainable use of African medicinal plants for medical purposes.
Babalola gave this recommendation at the Africa Union Commission, (AUC), webinar on traditional medicines and medicinal plants in the 21st century, monitored by CEOAFRICA.
The webinar was hosted by The AUC commissioner, Department of Education, Science, Technology and innovation, H.E Prof. Sarah Anyang Agbor and moderated by Dr. Mahama.
While speaking as a panelist at the webinar, Prof. Babalola who is also an African Union Laureate, stated that there are many common plant materials we take in Africa that has been proven to cure the symptoms of Covid-19.
"African scientists are building capacity in molecular docking on how African plants can inhibit target enzymes in Covid-19."
She recommended that sustainable use of medicinal plants be encouraged and that they should be grown for medical purposes.
Recall that Babalola while speaking at an Intensive Virtual Conference, themed: "Covid-19: Facts, Myths and way Forward" organized by Nigeria Academy of Pharmacy (NAPHARM) in partnership with Nigeria Guild of Editors (NGE), revealed that Nigerian professionals, researchers and universities are collaborating towards producing indigenous vaccines to combat the dreaded coronavirus.
The erudite Professor further stated that, "A critical lesson that Africa has learned from the Covid-19 pandemic is the need to invest in and build its own capacity and capabilities for manufacturing of vaccines and medicines."
She disclosed that the Nigerian Government, in its effort of providing indigenous vaccines, approved N7.5b for 2020 TETFund Research, noting that "This money is for buildings, infrastructures, establishment of new institutions for Cvid-19 research."
Babalola further revealed that with the TETFUND intervention grant, efforts are made in the identification of potentially effective local therapies "to screen and identify chemical compounds, including medicinal plants that can be repurposed or used to prevent and/or treat Covid-19 in Nigeria; investigative toxicological and safety evaluations for hits (compounds/herbal remedies) active against Covid-19; and perform preclinical testing and validation for potential therapies identified in our screen for Covid-19."
Among the identified African plants with antiviral and immunomodulatory properties against Covid are mango, cassava, cashew, ginger, garlic, onions, alligator pepper, bitter kola and pawpaw, Babalola highlighted.
Other Panelists at the webinar;
Dr. Festus M. Tolo Chief Research Officer-Center for Traditional Medicine and Drug Research, Kenya Medicinal Research Institute.
Ahmed A Hussein Professor of organic chemistry in the Department of Chemistry-Cape Peninsula University of Technology South Africa.
Prof. (Mrs) Chinedum Peace Babalola, Professor of Pharmacokinetics/Pharmaceutical Chemistry-University of Ibadan, Nigeria.
Harriet Okatch Assistant Professor of Public Health, Biology Department and Public Health Program-Franklin and Marshall College, USA.
Prof. Gabriel A Agbor Director of Research, Head, Center for Research on Medicinal Plants and Traditional Medicine-Institute of Medicinal Research and Medicinal Plants Studies, Cameroon.
Teacher, Rokia Sanogo Head of DER of Pharmaceutical Sciences-USTTB, Head of Traditional Medicine Department-National Institute for Public Health Research, Mali.
Prof. Abdel Nasser B. Singab Department of Pharmacogenosy, Faculty of Paharmacy-Ain Shams University, Egypt
The African Union Commission organized this webinar in her efforts to unequivocally promote the systematic uptake and integration of African's abundant traditional knowledge and medicinal plants in its traditional and public health systems, to promote research and innovation and to unlock the potential of the untapped resources in Africa for the continent to benefit from its biodiversity and traditional knowledge.
Back to News