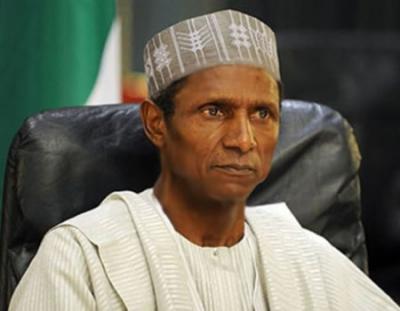 11 Years After, Nigerians still remember Late President Yar Adua as Selfless Leader
By:
Wed, 5 May 2021 || Nigeria,
Nigerians are celebrating the memory of a former president, Umaru Musa Yar'Adua, who died in office eleven years ago today.
The one-time Katsina State governor is revered as by far the best leader of Africa's most populous nation since the return to multi-party democracy in 1999.
He was the second civilian president under Nigeria's current constitution. He won controversial polls after his predecessor – Olusegun Obansanjo's – plans to extend his stay from 1999 – 2007 got stiff opposition from the then ruling People's Democratic Party (PDP).
He took office in 2007 and led for three years. In 2009, Yar';;Adua left for Saudi-Arabia to receive treatment for pericarditis – inflammation of a membrane around the heart. He returned to Nigeria on 24 February 2010, where he died on 5 May at the age of 58.
He was succeeded by his then Vice President Goodluck Ebele Jonathan. Jonathan completed Yar Adua's term and won a substantive term in 2011. He failed to secure a final term in 2015 after he was defeated by the incumbent President Muhammadu Buhari.
Late President Yar'Adua would ever be remembered as a selfless leader, a president who recognized that the election that brought him to office was faulty and immediately commenced electoral reform for better conduct of election. Within the space of three years that he governed the country, Abuja residents would never forget him for bailing them out of incessant traffic congestions by awarding the Nnamdi Azikiwe International Airport and Murtal Mohammed road that links Zuba with AYA/Asokoro.
He was the peace-maker who calmed the Niger Delta. The Nigerian Federal Government under Yar 'Adua's presidency opened a two-month amnesty window (from 06 August to 04 October 2009) to all militants in the Niger Delta region in exchange for their demobilization and disarmament. Upon surrendering their weapons, militants would receive financial compensation from the government over a period of time, thus bringing relative peace the once hitherto hotbed and haven of kidnappers and militancy.
CEOAFRICA offers you an opportunity to comment on the leadership style of this humane leader and apostle of servant leadership.
Twitter : @ceoafricanewss
Facebook@ ceoafrica
Back to News