South Sudan :: News
South Sudan president dismisses army chief
Apr 12, 2021
Source: Agency Report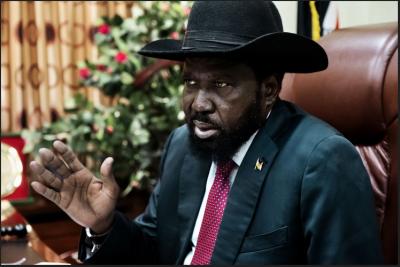 SUDAN
South Sudan- Monday 12th April, 2021: South Sudan's President Salva Kiir has dismissed the country's army chief and reassigned him as the country's ambassador to Belgium.
Gen Johnson Juma Okot who was the head of the South Sudan People's Defence Forces (SSPDF), was replaced with Gen Santino Deng Wol.
The president did not give the reason for the move.
President Kiir also dismissed Gen Ruben Malek Riak from his position as deputy minister of defence and replaced him with Lt-Gen Chol Thon Balok.
In a mini reshuffle in the intelligence services, President Kiir also replaced Gen Thomas Duoth Guet as the director-general of the intelligence wing of the National Security Service (NSS) with Maj-Gen Simon Yien Makuac.
The president promoted Akol Khor Kuc, the head of the internal security wing of the NSS to the rank of first lieutenant-general, while maintaining his position.
The deputy minister of defence and Gen Guet have been reassigned as ambassadors to Eritrea and Kuwait respectively.
Headlines (South Sudan):
Read our other news items below...