Nigeria :: News
Small holder, young farmers are our target for 2020- CEO/MD, Green Pastures Farm
Sep 28, 2020
By: Abara Bleesing Oluchi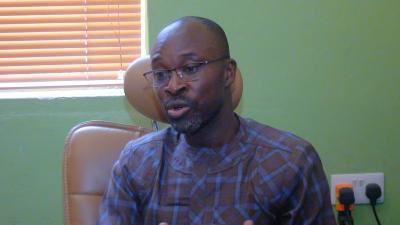 Mr. Oyeyinka Oyelakin the CEO/MD, Green Pastures Farm, said the company is strategizing on doing business with small holder farmers especially the old people, in addition to raising young farmers in the country as a means of encouraging them to venture into the agricultural business and as part of efforts to alleviate poverty and give the young and old people more sustenance opportunities.
He made this known during an interview with CEOAFRICA when he described the nature and mode of the company's operation as unique and outstanding amongst other farms doing similar business.
He said that the company holds on to certain standards that promote and sustain patronage. He added that it is part of the Company's 2020 vision is to build young farmers and encourage holder farmers to fit into the Company's picture.
He said that Green Pastures Farm has an uncompromising quality which is honesty and integrity as they do not cheat customers when weighing products.
Part of the Company's quality control method is the regularity of vendors update where reports on the farms are given to enable the company tackle any mishap or imminent danger and to know the status of the livestock at all times.
To enable Green Pastures Farm have a competitive edge, the company has imbibed the practice of not stocking products in the cold room as it sells out all frozen chicken within 48hours, thus giving Green Pastures Farms' product wholesomeness, good appearance, and top quality, which prevents the chicken from shrinking. The MD in capturing the uniqueness of the chickens said "when you cook it, you'll love it. That is one value we have."
Speaking on how he came about the establishment of Green pastures Farms, Mr Oyelakin said although he has been into Agriculture since 2008 partially, he took a bold step in 2014 when he lost his banking job to squarely venture into farming knowing pretty well that he loves to nurture things and had always wanted to be a farmer.
Explaining his journey to success, he said, "We started with layers but I wanted something that could engage more people." This he explained led to the involvement of more people which lead gave room for more progress and hence the company advanced to begin boilers business.
Green Pastures Farms started selling broilers to a company but later had issue with its selling which prompted the need to start selling directly to the general market at affordable prices.
Green Pastures Farms is an agricultural company specializing in broiler farming. It has a good number of farmers that raise the birds, while others sponsor the activities of the farm in their own little way to enhance the production capacity.
The Company which sells both part and whole chicken has numerous famers across the southwest Zone of Nigeria with its headquarter located at 20, John Ayorinde Street, Oluyole Extension, Ibadan, Oyo State, Nigeria.
The MD however appreciated the Oyo state Government, and Bank of Industry for their immense support both in cash and kind.
Headlines (Nigeria):
Read our other news items below...