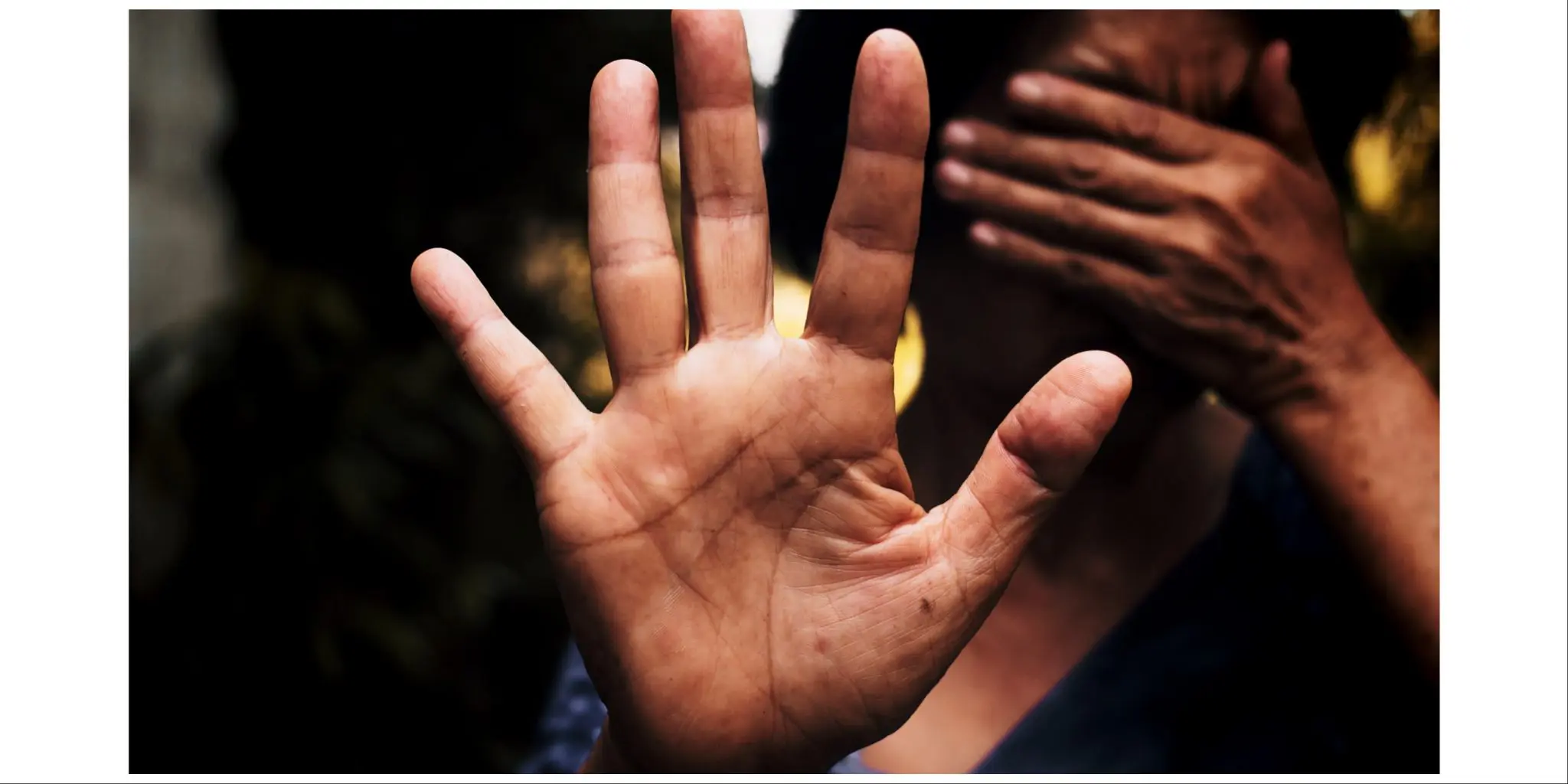 Gender based violence: stakeholders worry over rising cases, demand stiff measures
By: News Editor
Sat, 23 Sep 2023 || Nigeria,
Cases of Sexual and Gender-Based Violence, SGBV, are not abetting in Nigeria, stakeholders say.
This is despite efforts of rights activists and members of civil society organisations, as well as international bodies.
SGBV, which takes the form of female genital mutilation, child marriage, sexual assault and even physical abuse, leaves victims traumatized, with many unable to speak up out of fear.
Cultural practices, particularly female genital mutilation and child marriages are not helping matters either.
A 2019 survey by the Nigerian National Bureau of Statistics identified 30 percent of Nigerian women aged between 15 and 49 as those that have experienced physical violence, while a shocking 68 percent was reported to have encountered emotional, economic, and sexual abuse.
Also, the Lagos State Police Command, through its spokesman, Benjamin Hundeyin, equally revealed that about 111 cases of SGBV were recorded only in the second quarter of 2023, specifically between April and June.
Expressing the Command's concern about the increasing number of defilement cases in the state, the police spokesman noted that 14 rape and 56 cases of domestic violence were equally recorded during the period, with about 99 suspects already charged to court.
"About 83 cases are currently under investigation, which shows the Command's commitment to prosecuting any domestic and gender-based violence in Lagos State.
"The remodelling of the Command's gender unit by the Lagos State Commissioner of Police, Idowu Owohunwa, is an indication of his commitment to dealing decisively with the gender-based violence culprits," he said.
He stressed that more officers had been trained and added to the unit, with a view to improving investigations on gender-based violence cases.
He also urged the public to always speak out whenever they are abused or whenever they witness gender and sexual abuse, promising that the police would always rise to protect their rights.
To underscore the impact of the scourge on the society, the Deputy Representative of Programmes in the United Nations Children's Fund, UNICEF, Rownak Khan, last week, paid a courtesy visit to the Minister of Women Affairs, Uju Kennedy-Ohanenye, to reaffirm the global body's support for the fight against SGBV.
According to the Minister's media aide, Ohaeri Joseph, Khan's visit was to acquaint the minister with the risks and deprivations that children experience in Nigeria, and to provide an update on the statutory role of the Women Affairs Ministry in promoting the rights and general welfare of children and women, as well as enhancing their ability to realize their full potentials, including the transformative actions currently undertaken in collaboration with the UNICEF to improve the protective environment, strengthen systems to leave no child behind and accelerate actions towards the attainment of Sustained Development Goals 5, 8 and 16.
Khan noted that the global body has structured areas of priorities to run between 2023 and 2024, with special focus on legal and programming frameworks, service delivery, capacity strengthening, evidence building, digital transformation, coordination and partnerships.
She disclosed that a national survey to obtain administrative data indicates that there were well over 122,968 children, comprising 5,558 girls and 117,410 boys known to be in detention facilities across the 26 states in Nigeria between 2018 and 2022. He stressed that the alleged offenders and survivors of violence required specialized services, which are age and gender-sensitive to safeguard their rights, and to enable them access quality response services.
She outlined the states which have high prevalent cases of such sexual and gender-based violence as female genital mutilation and child marriage to include Lagos, Ebonyi, Cross Rivers, Adamawa and Sokoto, as well as the Federal Capital Territory, FCT, Abuja.
According to her, female genital mutilations are prevalent in Ebonyi, Imo, Oyo, Osun, Ekiti, Rivers, Ondo, Edo and Kwara States, while child marriages are rampant in Sokoto, Katsina, Jigawa, Kano, Yobe and Borno States. She emphasized the need for a strong institutional framework and enforcement capacity to investigate and address sexual and gender-based violence, female genital mutilation and child marriage.
The Minister commended the UN agency for remaining steadfast in its drive to improve the wellbeing of women and children in Nigeria.
She noted that even though there are several global experiences on sexual and gender-based violence and other related social vices, there is the need for the global body to review the Nigerian context and provide technical support to align with her peculiar situations
She reiterated the Ministry's commitment to fighting female genital mutilation vigorously, and noted that procedures were being developed, including the use of mobile courts to prosecute and punish offenders, as well as whistleblowers, community-based awareness campaigns, media participation, and inquiry.
She promised to increase the women's economic capacities to be able to support their husbands and meaningfully contribute to national growth, through the revival of local women meetings across the country into cooperative societies.
Also, a nongovernmental organisation, Lux Terra Foundation, is equally at the forefront of the campaign against SGBV. It is working in collaboration with the Christian community in Lagos and Ogun States to x-ray and find solutions to issues surrounding the SGBV, which is currently assuming a frightening and worrying dimension in the society.
Mrs. Helen Ebhomielen of the Lux Terra Foundation viewed SGBV as any act that results in or is likely to result in physical, sexual or psychological harm or suffering to women or men, including threat to such acts, coercion or arbitrary deprivation of liberty, whether occurring in public or in private life. She called for societal reforms and other changes that could eliminate SGBV and other forms of discrimination against women and the girl-child.
She lamented that young girls taken from the rural areas to the city to live with relatives are often abused and the families cover the abuses to "protect" their families' names. "Young girls taken to the city by relatives are turned into maids, and subjected to several hardships. These children are stigmatised and out of fear, they keep quiet about their awful conditions. Many young women, including married ones, are dying in silence.
"Time has gone when one can leave her children with an uncle or brother because these uncles and brothers that the children are entrusted to, and who should protect them, end up molesting and touching the young girls for satisfaction. Family members often keep quiet in the name of protecting the image of the family without considering the damage these acts cause the young ones and their negative impacts in the society at large," she stated
She noted that apart from female genital mutilation and child marriage, other forms of SGBV include rape, sexual abuse, sexual harassment and intimidation at work places, homes and in educational institutions, among other places as well as trafficking in women and girls, forced prostitution, physical, sexual and psychological violence.
On what should be done by victims, she stressed that young girls and women who have suffered such abuses should seek help from the Lux Terra and other organisations championing the elimination of violence against women and children. "Sometimes, you hear of a husband beating and raping a wife because he feels that he bought the wife by paying her bride price. Such men use words like 'didn't I pay your bride price? l own you, so you don't have any right to deny me sex."
For Mrs. Adeola Onasanya, SGBV is more prevalent in societies where male superiority is considered a norm.
She said: "If a woman gets into a quarrel with her husband and he slaps her, society holds him responsible. Society expects a woman to be silent, even when she has a quarrel with her husband. If a woman slaps her husband during an argument, society views her as disrespectful.
"There is no punishment for the husband's infidelity. The husband can send his wife out of the matrimonial home if and when he wishes. A wife caught cheating must perform cleansing but there is no punishment for a man that cheats.
"If the husband is not prosperous, society blames the wife. If the wife is not prosperous, society blames her. If a marriage does not work, society blames the wife, and if a family does not bring up their children well, society blames the wife."
She also noted that gender stereotyping and the expectations that women must play a certain role in the house is another issue.
"Whether the wife works or not, she must do the house chores and care for the children. It is not the husband's duty to perform the domestic chores.
"When a widower remarries after a year, society encourages him to move on, but when a widow remarries, society sees her as being in a rush to forget her husband, or that she might have been sleeping around even before the death of the husband, and possibly accuse her of killing her husband.
"If a man dies mysteriously and the wife refuses to drink the bath-water, it would mean that she is guilty," she said.
She equally did not forget the role of tradition in relegating women in the society, stressing that such action also aids SGBV.
She pointed to the Igbo society where they say 'Onye nwe nwanyi nwe ihe ya,' meaning that he who owns a woman owns her possessions, or the Hausa society where 'Mata Dangin Shaidan' meaning that women are close relatives/associates to the devil is a popular phrase.
Contributing to the discourse, the Parish Priest of St Peter's Catholic Church, Igamode Road, Rev Fr. Clement Ashade, stressed that women should understand that no one would speak for them if they are maltreated or molested and they refuse to speak out.
He said: "We have kept quiet enough. Let us stop keeping quiet with the aim of protecting the image of the family because if you expose one person, others will learn."
Prof. Taiwo Abioye of the Lux Terra Leadership Foundation lamented that women are often subjected to all forms of abuse and violence because certain actions against them are considered norms in African societies.
"When a young woman complains to her mother about the beating she receives from her husband, her mother will simply scold her and order her to go back to her husband's house.
"Some mothers would even ask: Do you know how many times your father has beaten me? You are complaining because of one slap," she stated.
Abioye, who is also a research Professor of English, noted that even though perpetrators of SGBV do not often mean to kill, their actions have resulted in many deaths.
"All forms of SGBVs should be discouraged. Women should do away with fear because some people who have refused to say anything when they fall prey are dead already. Women should also stop oppressing other women, because it is a fellow woman who will say, bring your head, let's shave it.
"Education is another way of fighting SGBV. Parents should educate their children early on their rights. Parents have failed woefully because they are too busy to listen to their children and know when they are stigmatized as a result of rape and abuse," she stated.
She, however, wants women to rise up and understand that any form of violence against them is not justifiable and must not be condoned.
Back to News