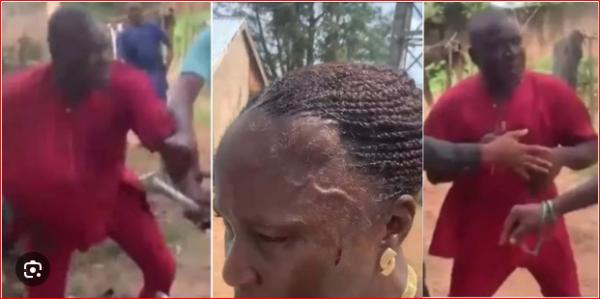 APC suspends ward chairman for assaulting Ondo Commissioner over palliative
By: Abara Blessing Oluchi
Wed, 20 Sep 2023 || Nigeria,
The Ondo State chapter of the All Progressives Congress (APC) has suspended the Ward 1 Chairman of the party in Akoko North-West Local Local Government Area, Olumide Awolumate, for assaulting the Commissioner for Women Affairs in the state, Olubunmi Osadahun.
Awolumate was suspended indefinitely by the party following his attack and assault on the commissioner over the distribution of palliatives in the local government.
The suspension of the embattled ward chairman was carried out by the party in Akoko North-West and subsequently communicated to the state chairman, Ade Adetimehin.
The decision to suspend Awolumate was made in response to the recent altercation between him and Osadahun, which attracted widespread attention and condemnation.
In a statement by the state publicity secretary of the APC, Alex Kalejaye, it was revealed that the local government chapter of the party had acted in accordance with the directive issued by the state secretariat.
He said the party's state secretariat had ordered a thorough investigation into the incident, and the subsequent suspension of Awolumate was deemed an appropriate course of action.
The incident, which occurred over the weekend, was captured in a viral video that has been widely shared on social media platforms.
The footage showed the ward chairman, known as 'Cuba', involved in a physical assault with Osadahun.
The viral video sparked public outrage with demands for swift disciplinary action against the erring party official.
"The leadership of the party in Akoko North West deems it fit to officially inform the State Secretariat that Awolumate Olumide is hereby suspended indefinitely from the party in Akoko North West of our great party.
"Engr. Adetimehin, on receipt of the suspension letter, assured that the State Secretariat would set up a formidable disciplinary committee immediately to ensure that the suspended Awolumate is appropriately punished and to serve as a deterrent to other leaders and members of the party. "
Back to News