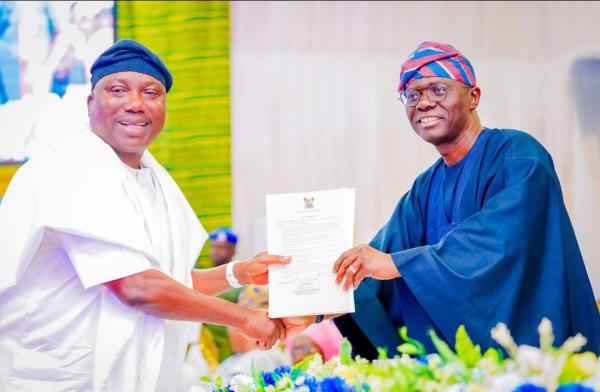 Commissioner vows to uphold LASU, LASUED, LASUSTECH standards
By: News Editor
Tue, 19 Sep 2023 || Nigeria,
Newly appointed Commissioner for Tertiary Education, Tolani Sule, has pledged his unwavering commitment to maintaining the current standards of excellence across all state-owned tertiary institution
He emphasized that Governor Babajide Sanwo-Olu's significant investments in infrastructure and the quality of tertiary education have set the stage for a decisive and progressive approach.
Mr. Sule made this commitment during his inaugural visit to the ministry, which followed his induction into the State Executive Council by Governor Sanwo-Olu at the Alausa Secretariat.
The Commissioner was warmly received by the Permanent Secretary of the Ministry, Mr. Adeniran Kasali, and other senior management staff.
During his address, Mr. Sule stressed that the establishment of two additional state universities by the government was a direct response to the urgent need to provide unrestricted access to higher education for the youth.
Acknowledging the commendable efforts of his predecessor, Tokunbo Wahab, in realizing the vision of additional state universities, the new Commissioner assured that his administration would work tirelessly to uphold the current standards of excellence in all state-owned institutions.
Mr. Sule called upon the dedicated staff to join him in implementing government reform policies aimed at elevating the quality of tertiary education in the state.
He emphasized that it was no coincidence that Lagos State University (LASU) and the two newly established state universities, LASUED and LASUSTECH, had become the preferred choice of institutions. This, he stated, was a tangible demonstration of the government's investments in tertiary education yielding positive results.
Earlier, the Permanent Secretary, Mr. Adeniran Kasali, highlighted that the new Ministry was well-equipped with the human capital and resources necessary for achieving outstanding performance.
He assured the new Commissioner of the unwavering support of the ministry's staff in accelerating the pace of development in state-owned institutions.
Back to News