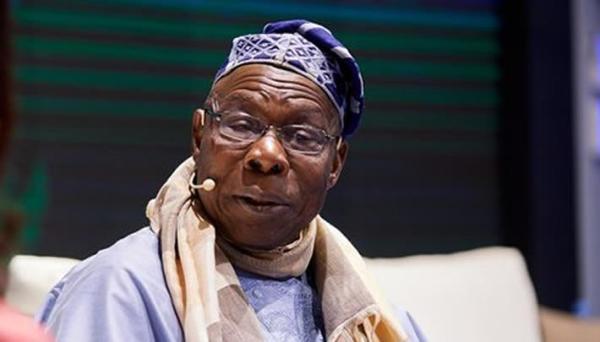 I Didn't Seek Job Under Tinubu – Obasanjo denies meeting President at Alake's Birthday
By: News Editor
Sat, 16 Sep 2023 || Nigeria,
Former President of Nigeria, Chief Olusegun Obasanjo,has refuted the claims that he met President Bola Tinubu in Abeokuta on Thursday.
A viral video surfaced on the social media where it was alleged that Obasanjo and Tinubu met at the 80th birthday of the Alake of Egbaland, Oba Adedotun Gbadebo and promised to work for him if he offered him a job.
Reacting to the viral video on Saturday, Obasanjo described the video as fake, disjointed and sickening.
In a statement by his media aide, Kehinde Akinyemi, Obasanjo condemned the video, saying the banter conversation took place between him and Tinubu when he played host to the former Lagos State governor in 2022, before the country's 2023 general elections.
The statement quoted Obasanjo as saying that, "one, I have not seen Bola Tinubu since he visited me in my house in Abeokuta, when he was campaigning. Secondly, I was at the church and not the reception for Alake's 80th birthday reception."
The statement explained further that, "during Tinubu's visit to his house last year, he met the former President playing his favorite traditional game (ayo) and he started the banter, jokingly telling the former President that, he was shocked to see him playing the Ayo game at that time of the day.
"Spontaneously, as he was getting up from his chair to welcome him and other accompanying visitors, Obasanjo responded: "when I don't have job. If you are ready to give me job, I am ready to do it."
This, Akinyemi said, was contrary to the meaning the viral video is putting out.
Akinyemi quoted Obasanjo as saying that, "I am not looking for work and I am not working with anyone as the fake news puts out. Those who are looking for people to work with Bola Tinubu should look outside Obasanjo."
Back to News