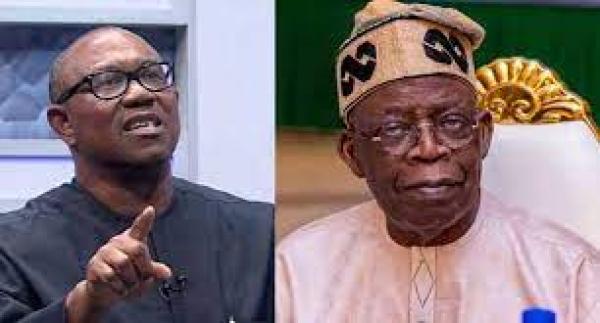 Breaking: Court declares APC's petition challenging Obi's LP membership incompetent
By: Abara Blessing Oluchi
Wed, 6 Sep 2023 || Nigeria,
The Labour Presidential candidate, Peter Obi defeated President Bola Tinubu and Vice President Kashim Shettima over two objections raised about his candidacy.
The first was on Obi's membership of the Labour Party and the second on whether his petition was valid as he did not join the candidate of the Peoples Democratic Party, Atiku Abubakar.
Justices Abba Mohammed, a member of the five-man panel who read the ruling on the case faulted Tinubu and Shettima's contention challenging Mr Obi's membership of the Labour Party.
Only a political party can determine who its members are, and that no other person or entity can probe into it", Justice Mohammed said.
The court also faults the respondents' objection which faulted the Labour Party's petition on the grounds that it failed to join Atiku Abubakar who came second in the election.
The judge said a petitioner is not under any obligation to join a candidate who lost the election like himself in his petition.
He said a petitioner is only obligated to join the person and the political party who won the election and the commission who conducted the election as parties to his petition.
Justice Mohammed highlighted a contention by the respondents that Mr Obi's petition only alleged widespread irregularities without giving the particulars of the polling units.
He agreed that Peter Obi only made generic allegations. He said spreadsheets, inspection reports and forensic analysis filed with the petition during trial were not served on the respondents.
Justice Mohammed also said Obi and his Labour party failed to provide particulars of corrupt practices, suppression of votes, entry of fictitious results and other irregularities in their pleadings.
Back to News