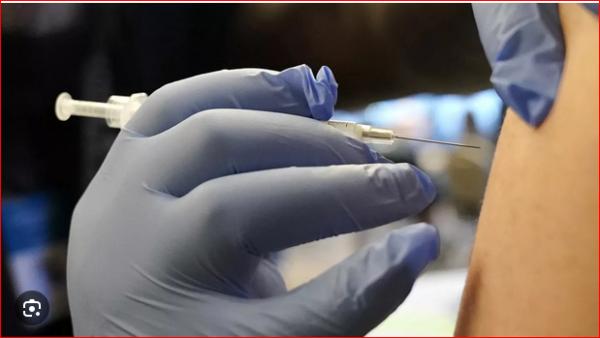 EU Commission approves adapted COVID-19 vaccine as infections rise
By: Abara Blessing Oluchi
Fri, 1 Sep 2023 || Nigeria,
The European Commission says it has approved an updated version of the COVID-19 vaccine developed by BioNTech-Pfizer.
The vaccine Comirnaty XBB.1.5-adapted had been altered for the third time to respond to new COVID-19 variants and was authorised for adults, children and infants above 6 months.
The commission said this in a press release on Friday.
"I welcome this very timely authorisation of the updated COVID vaccine, which will target emerging and spreading variants,'' said EU Health Commissioner Stella Kyriakides.
The European Centre for Disease Prevention and Control said in its latest update that COVID-19 cases in the EU were rising but infection rates remained at a low level.
"COVID-19 will circulate in parallel to seasonal influenza during the upcoming autumn and winter season, and we need to be ready,'' Kyriakides said.
Authorisation was fast-tracked to allow EU countries to better prepare their upcoming vaccination campaigns, the commission said.
Germany-based BioNTech gained international renown for developing a vaccine against COVID-19 based on its novel mRNA (messenger ribonucleic acid) technology.
During 2021, BioNTech and its U.S. partner Pfizer supplied more than 2.6 billion doses of its Coronavirus vaccine.
That figure fell to around two billion last year.
Back to News