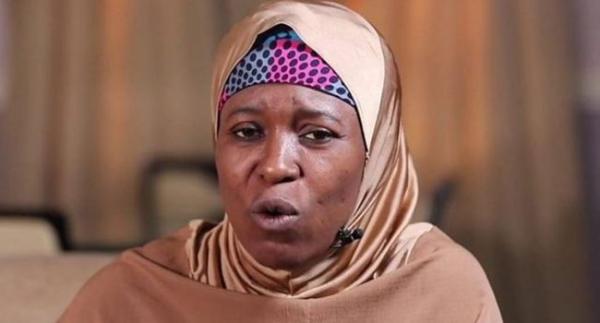 Tinubu's administration acting like they have a vendetta against Buhari – Aisha Yesufu
By: Abara Blessing Oluchi
Wed, 23 Aug 2023 || Nigeria,
Nigerian activist, Aisha Yesufu has called out President Bola Tinubu and his administration.
According to her, Tinubu administration is ripping former president Muhammadu Buhari's government to pieces.
Recall that the present government had on different ocassions said they inherited a terrible economic situation.
Some days back, a former National Chairman of the ruling All Progressives Congress (APC) and the lawmaker representing Edo-North Senatorial District, Comrade Adams Oshiomhole alluded that the government President Tinubu inherited from his predecessor, Buhari does not have an instant fix.
He said, "The government inherited an economy in which our total national revenue was barely enough to service our debt burden, spending 96%, which is to say every N100,000 Nigeria earns, N96,000 is going to repay debts, to service debt.
"So, you have only N4,000 left to pay all the salaries. So, nothing can be worse."
On another occasion, The National Security Adviser (NSA), Nuhu Ribadu also stated that the present administration inherited a very bad situation.
Speaking via Twitter on Tuesday, Yesufu stated Tinubu's government is acting as if they have a vendetta against Buhari.
According to her, "Interesting how Tinubu's illegitimate government is ripping Buhari's government to pieces.
"As if on a vendetta and now want to let everyone know how much of a failure Buhari was.
"At this rate I might have to start defending Buhari and say twice a day a broken clock was right."
Back to News