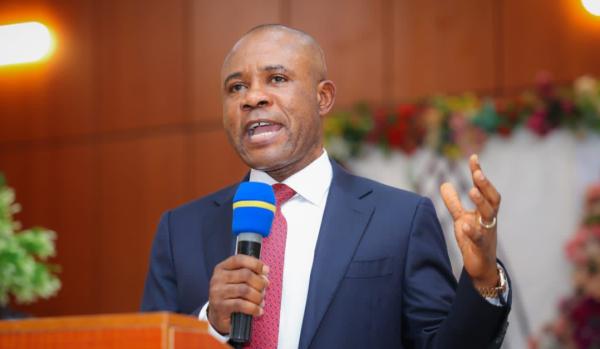 Gov Mbah threatens to revoke license of traders observing sit-at-home in Enugu
By: Abara Blessing Oluchi
Tue, 18 Jul 2023 || Nigeria,
Enugu State Governor, Peter Mbah has threatened to withdraw the licenses and shops of traders who observe the sit-at-home order of a factional Indigenous People of Biafra (IPOB) groups.
Mbah who toured various parts of the state capital on Monday, July 17, to monitor the level of compliance with his ban on the order, stated that the sit-at-home order has restricted creativity, entrepreneurship, and productivity in the state.
The Governor also threatened to close any school, market, and financial institutions, among others, that obey the order. He noted that adequate security has been provided and there has not been any incident of attack since the ban on sit-at-home in June.
Mbah said; "It should never be heard that we were cowed because of the threat of violence by these criminals.
"The poverty that will befall us for sitting at home will kill us even faster. We are losing over N10 billion every Monday that we sit at home. Enough is enough. This foolishness must end and it must end now. We cannot be marginalising ourselves and still complain of marginalisation.
"So, we must say no to sit-at-home because what it means is that we are destroying our employment, our economy, and our GDP."
Back to News