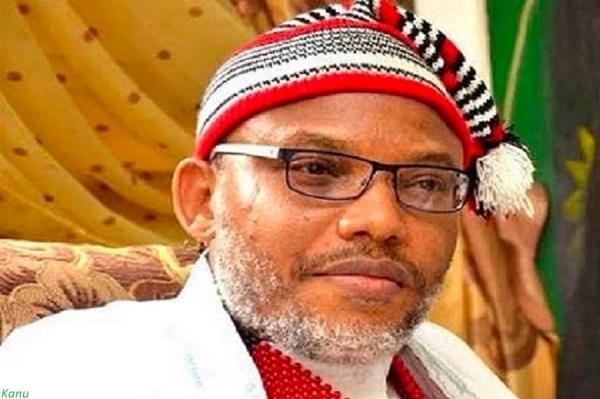 Rep seeks Kanu's released to end south east killings, lawmakers suspend motion
By: Abara Blessing Oluchi
Fri, 7 Jul 2023 || Nigeria,
A recommendation seeking the release of Nnamdi Kanu, the leader of the proscribed Indigenous People of Biafra (IPOB), encountered a setback in the Nigerian House of Representatives on Thursday.
The motion, which aimed to address the ongoing violence in the south-east, was sponsored by Eze Nwachukwu from Ebonyi, with Ginger Onwusibe proposing an amendment to it.
Onwusibe argued that the killings in the region were a direct consequence of Kanu's prolonged detention. However, Abdullahi Halims, the deputy majority leader, opposed the motion, asserting that the issue was sub judice and should not be discussed in parliament.
Benjamin Kalu, the Deputy Speaker, expressed support for the amendment, emphasizing the need to find an amicable resolution to the situation. When put to a voice vote, the speaker, Tajudeen Abbas, could not determine the outcome and decided to suspend the amendment for further consultation.
Usman Kumo, the Chief Whip, agreed with Halims and cited the standing order that prohibits discussion on matters pending a judicial decision. Abbas ruled that a decision on the amendment would be made after due consultation and invited both minority and majority leaders to participate in the process.
The motion was initiated in response to a tragic incident on July 4, where two individuals were killed and several others injured by unidentified assailants in a marketplace. The lawmaker sponsoring the motion expressed disappointment in the security agencies' failure to provide adequate protection for the market. He highlighted the need for effective measures to address the escalating violence in the region.
Onwusibe's proposed amendment sought the release of Nnamdi Kanu as a means to restore peace in the entire south-east. He argued that the insecurity in the region was a result of Kanu's prolonged detention.
While some members, including the deputy speaker, supported the amendment, others raised concerns about discussing a matter that was before the court, emphasizing the importance of respecting the rule of law.
The speaker, Abbas, acknowledged the contentious nature of the amendment and the need for consultation before making a ruling. He recognized the significance of the issue and the differing viewpoints within the house. Consequently, he decided to defer the ruling until the following week, allowing for due consultation with the relevant stakeholders.
The suspension of the amendment indicated the complex and sensitive nature of the situation surrounding Nnamdi Kanu's detention and the violence in the South-East, even as the decision to postpone the ruling reflects the Speaker's intention to gather more information and perspectives before reaching a conclusion.
The outcome of the consultation and the subsequent ruling will determine the course of action regarding Kanu's release and the efforts to restore peace in the region.
Back to News