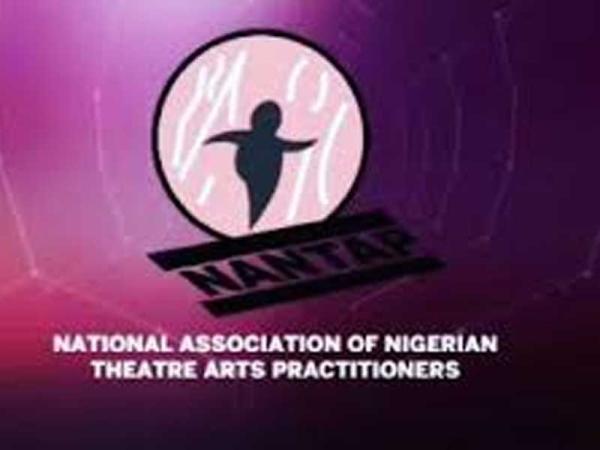 NANTAP Begs President-elect, Tinubu, to Create Ministry of Culture and Tourism
By: Cletus Sunday Ilobanafor
Sat, 13 May 2023 || Nigeria,
National Association of Nigerian Theatre Arts Practitioners (NANTAP) has called on President-elect, Asiwaju Bola Ahmed Tinubu, to create a separate Ministry of Culture and Tourism as he takes over the mantle of leadership in Nigeria, come May 29, 2023.
The association in a letter signed by its National President, Israel Eboh, sent to the President-elect titled: 'Positioning The Creative Industry As An Economic Mainstay In Nigeria – The Need For A Stand-Alone Ministry For Culture And Tourism, said the President-elect is going to face enormous challenges which he said, "requires a leader who will be bold, daring, and innovative, with ideas and actions planned and built on the desire to develop and grow alternative industries and sectors that will grow the economy, create employment and reduce youth restiveness."
"Your Excellency, one of such industry is the creative industry. The Nigerian creative industry has grown in leaps and bounds in the last decade and has become a key contributor to the Nigerian GDP, creating employment and taking many Nigerians from the poverty ladder.
"Statistics show that in 2020, the creative industry accounted for over 730 billion Naira of Nigeria`s
GDP, provided 2.4 million jobs, with a projection to gross over 15 billion dollars and create additional 2.9 million jobs by 2025.
"These figures take on greater significance when we take into account the lack of will on the part of successive governments to create a conducive environment for the sector to thrive, through enabling laws, infrastructural development, funding platforms that bridge the funding gaps experienced by industry players, and creating a Ministry of Culture and Tourism built on technical know-how that can bring about the required development that turns the creative industry into an economic powerhouse and employment generator that rivals oil and gas, telecommunications and agriculture as is obtainable in India, Brasil and the United States," he stressed.
NANTAP which pledged to align itself with the vision of the President-elect, such bold step will make the creative and entertainment industry stronger and more economically viable and relevant to the socio-economic development of the country, adding, "it is our sincere plea that now more than ever is the time to walk the talk by taking definite steps and actions that will develop and grow the industry to the standards that make it anglobal competitor.
"We therefore seize this medium to appeal to you as President-elect, to include in your administration`s economic agenda, the establishment of a stand-alone Ministry of Culture and
Tourism as a priority, as this has the potential to take Nigeria out of the economic woods.
"We further wish to state that for this ministry to achieve its desired aim, Your Excellency must seek out men and women with the technical abilities and know-how of creative administration and economy to drive the entire process. The task before this Ministry can never be realised or fulfilled if the sector will continue to be used for political compensation.
"The creative ability and will to excel of the average Nigerian have never been in doubt, what has
always been lacking is the will on the part of government to harness this energy for national benefit. We believe you are rightly placed to right this negative trend and provide every Nigerian youth, a platform that guarantees him/her some measure of economic hope and freedom.
"Your Excellency, history beckons on you to write your name in gold as the leader who gave Nigeria
a truly creative industry and provided the catalyst needed to drive a new, and alternative source of revenue for a viable and sustainable economic growth.
"We pray God grant you the will and grace to bring about a new Nigeria," Eboh said.
Back to News