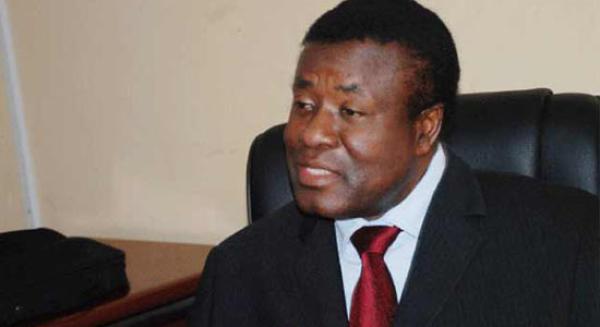 BREAKING NEWS: Former Anambra governor Chinwoke Mbadinuju is dead
By: Cletus Sunday Ilobanafor
Tue, 11 Apr 2023 || Nigeria,
Former Anambra State Governor, Chinwoke Mbadinuju, has died at the age of 77 after a brief illness.
His death was disclosed in a statement on Tuesday by his son, Chetachi Mbadinuju.
According to him, he announced the demise of his father with heavy hearts but utmost gratitude to God for a life well spent.
"We announce the passing of our father, grandfather, uncle, friend and associate, Dr. Chinwoke Mbadinuju, a former governor of Anambra State and elder statesman," he stated.
Mbadinuju, was born on 14 June, 1945. He served as Anambra Governor from 29 May 1999 to 29 May 2003, elected on the Peoples Democratic Party (PDP) platform.
He obtained a BA in political science, and a doctorate in government. He gained a law degree from one of the best English universities. He was an editor of Times International.
Before entering politics he was an associate professor of politics and African studies at the State University of New York. He was personal assistant to governor of the old Enugu State, Dr. Jim Chris Nwobodo, between 1979 and 1980. He served as the personal assistant to President Shehu Shagari between 1980 and 1983.
He was married to Nnebuogo Mbadinuju, and they had five children: Ada Mbadinuju (a medical doctor), Chetachi Mbadinuju (an entrepreneur), Nwachukwu Mbadinuju (an operations manager), Uche Mbadinuju (a student) and Chima Mbadinuju (a student).
After the return to democracy in 1998, Mbadinuju became the Peoples Democratic Party (PDP) candidate for Anambra State governorship in competition with professor A.B.C Nwosu, who had served four military governors as commissioner for health, after a dispute that had to be resolved by the PDP Electoral Appeal Panel.
Back to News