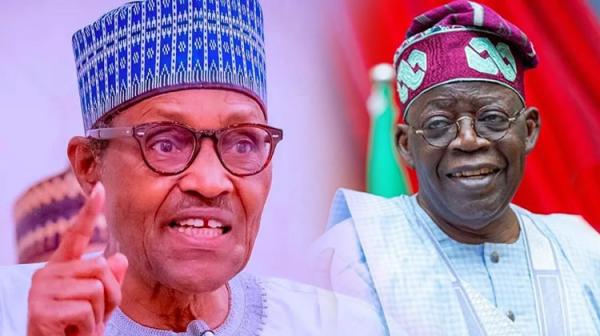 [Presidential result]Rigging claims: PDP, LP should approach court, say Buhari, Tinubu
From: Agency Report
Wed, 1 Mar 2023 || Nigeria,
The President, Major General Muhammadu Buhari (retd), and president-elect, Bola Tinubu, on Wednesday, asked the Peoples Democratic Party and Labour Party not to resort to violence but approach the court to seek redress over their claims that Saturday's presidential election was marred by rigging.
The opposition parties had during the collation of results called for the cancellation of the election and also asked the Independent National Electoral Commission Chairman, Mahmood Yakubu, to step down from his position over claims that the election was rigged in favour of the ruling party.
But reacting to the claims in a statement on Wednesday, the President asked the opposition party to approach the court and prove their case.
"If any candidate believes they can prove the fraud they claim is committed against them, then bring forward the evidence. If they cannot, then we must conclude that the election was indeed the people's will – no matter how hard that may be for the losers to accept. If they feel the need to challenge, please take it to the courts, not to the streets.
"However, to do the latter means they are not doing it in the interest of the people, but rather to inflame, to put people in harm's way and all for personal, selfish gains.
"After a degree of polarization that necessarily accompanies any election, it is now time to come together and act responsibly. I call on all candidates to remember the peace pledge they signed just days before the election. Do not undermine the credibility of INEC. Let us now move forward as one. The people have spoken," Buhari said in a statement signed by his spokesman, Garba Shehu.
Also, the president-elect urged his rivals during the poll not resort to violence but seek redress through court.
"Political competition must now give way to political conciliation and inclusive governance.
During the election, you may have been my opponent but you were never my enemy. In my heart, you are my brothers.
"Still, I know some candidates will be hard put to accept the election results. It is your right to seek legal recourse. What is neither right nor defensible is for anybody to resort to violence.
"Any challenge to the electoral outcome should be made in a court of law, and not in the streets.
I also ask my supporters to let peace reign and tensions fade. We ran a principled, peaceful and progressive campaign. The aftermath of our campaign must be as benign.
"Yes, there are divisions amongst us that should not exist. Many people are uncertain, angry and hurt; I reach out to every one of you. Let the better aspects of our humanity step forward at this fateful moment. Let us begin to heal and bring calm to our nation," Tinubu said in his acceptance speech.
Back to News