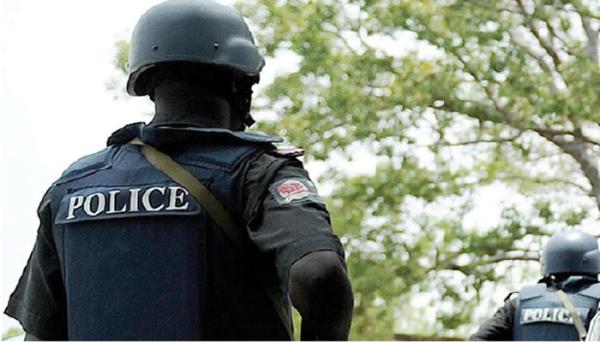 Police Kill Six Gunmen Who Attempted To Burn Station
From: Agency Report
Mon, 20 Feb 2023 || Nigeria,
After succeeding in burning down Ogidi Police station and killing three policemen early Saturday morning, gunmen stormed another police station, this time 3-3 Police Divisional station Nkwelle-Ezunaka near Onitsha but met their Waterloo.
Police Spokesman in Anam­bra State, Ikenga Tochukwu, a Deputy Superintendent of Po­lice said in a statement that "Op­eratives attached to the station, 3-3 Divisional Headquarters, Nkwelle-Ezunaka, Oyi Local Government Areas at 5:58 am, on Sunday morning foiled an at­tack by IPOB/ESN insurgents on the police facility".
The gallant response of the policemen on duty neutralized six of the insurgents, while po­lice recovered two Ak47 rifles, one Toyota Sienna vehicle with Reg No Abuja ABC 848 EQ, charms and other incriminat­ing items.
The statement read: "The outlawed IPOB/ESN Insurgents came in their numbers with two SUV vehicles and one Toyota Sienna, armed with guns, IEDs and petrol bombs, started shoot­ing indiscriminately to gain en­trance to the station and were fiercely engaged and resisted by the Divisional Police Officer and his men in a long gun battle be­fore the prompt reinforcement team, made up of the Military and PMF Operatives arrived the scene.
"During the gun duel, unfor­tunately, one police operative at­tached to the station was fatally wounded and an office in the fa­cility was partially affected by the petrol bomb the Insurgents threw inside the station.
"Also, one patrol vehicle parked in front of the station was set ablaze by the gunmen".
The statement added that while some of the insurgents escaped with gun shot injuries, the situation is under control and the incident is still being assessed.
In addition, joint operations are still ongoing to track down the fleeing insurgents and fur­ther development shall be com­municated.
Back to News