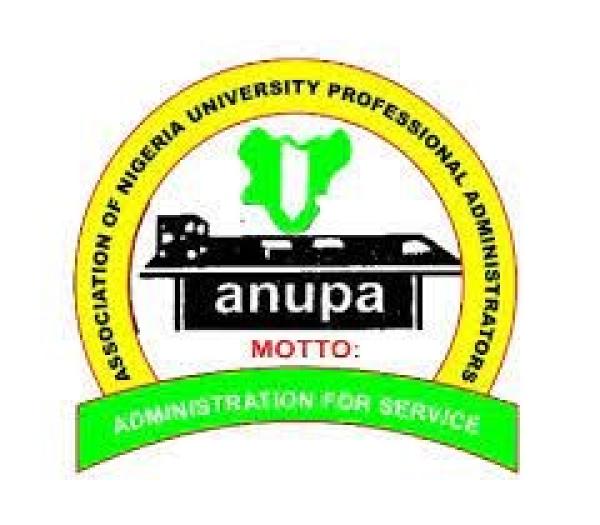 ANUPA 2022 CONFERENCE: Administrators are Indispensible in University Management
By: Cletus Sunday Ilobanafor
Thu, 12 Jan 2023 || Nigeria,
The Association of Nigerian University Professional Administrators (ANUPA) has called upon governments to make adequate provision for education funding in the budget in line with the UN recommendation. This was made known by the National President, Dr Victor Bem in a communiqué arising from the five days annual general meeting and conference of the Association, which held at the Faculty of Law, Rivers state University, Port Harcourt from 13th – 17th December, 2022.
The synergy conference with the theme: TOMORROW AND BEYOND: SHAPING THE FUTURE OF HIGHER EDUCATION IN NIGERIA, witnessed huge turnout with delegates from different parts and extractions of the country. A total of 420 participants both physically and virtually.
The conference which centred on the state of affairs in education sector focused on the implementation of education policies and x-rayed the current issues and questions about university administration; issues of common interest and concern which are the bane of university administration in Nigeria. These include: underfunding of tertiary education in Nigeria; infrastructure deficit; undue political influence and leadership selection; gap in university/industrial collaboration; etc.
Addressing the delegates during the opening ceremony of the conference, Vice Chancellor of the River State University, Prof. Nlerum Okogbule emphasized the importance of university administrator as inevitable force that sees to the day to day activities of the universities, without whom the university system would be ineffective and inefficient. He recognised administrators as the engine room of the university management.
In an address by the Registrar of the Rivers State University, Dr Sydney Enyindah noted that "the dynamic, evolving sphere of university administration marks out university administrators as provider of specialized services complimentary to the role of teachers in ensuring the delivery of quality and pragmatic education." He added that the university administrators have become an indispensable to the actualisation of the principles, aims and objectives for the establishment of universities in Nigeria.
Also corroborating the above remark, Mr Ife Oluwale, chairman, Association of Registrars of Nigerian Universities commended university administrators; assuring them of support by his association when needed.
Arising from the ANUPA 5-Day conference resolved in a communiqué signed by the National President, Dr Victor Bem and the National Secretary, Blessing Ezeobi as follows:
That the challenges of the prolong strike faced by Nigerian Universities in 2022 should be seriously avoided by the government if Nigerian Universities must compete and be seen to be serious in the comity of Global Universities.
ANUPA calls for both federal and states governments to embark on vigorous infrastructural development in universities.
It recommended that serious and continuous training and retooling should be done across universities.
Staff remuneration in universities should be given premium attention by all governments.
Finally, the association appreciated the development stride of the Rivers State governor, Chief (Barr) Nyesom Wike in Rivers state University.
The conference which came to an end on the 17th of December, 2022 on a good note had many dignitaries in attendance.

Back to News