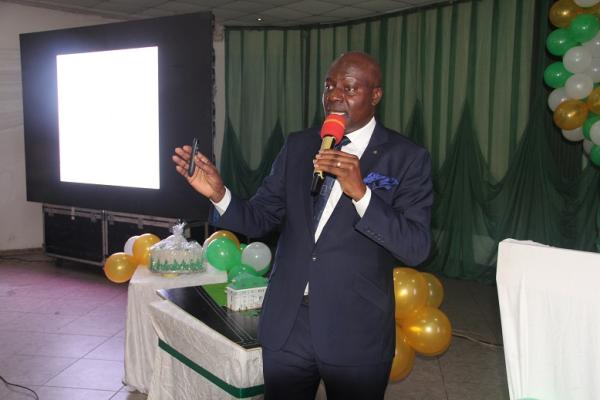 UNN long overdue for alumni centre—Ex-President UNAA laments
By: Abara Blessing Oluchi
Thu, 24 Nov 2022 || Nigeria, Port Harcourt
The immediate past President, University of Nigeria Alumni Association (UNAA), Sir Ben Okoronkwo, has stated that the university has been for about 58 years without a dedicated building for the ex-Lions and Lionesses.
Sir Ben stated this in an exclusive interview with CEOAFRICA immediately after the UNAA icons' day celebration, held in Port Harcourt recently.
Meanwhile, the said alumni have made a proposal of her alumni building, which is a multimillion-naira project.
Speaking on the importance of the alumni building and the expectation that it will be completed soon, he explained that many universities' alumni have done something like that but the UNAA is confident about making history with hers.
"For the past 58 years that edifice had eluded us and the university of Nigeria, one of the foremost universities in this country. Younger universities have built their alumni center, for older generation universities, some have done so too, but the giant of them all, the university of Nigeria, and its alumni, has not been able to do that. It doesn't matter when you started, but how well and how fast you move as soon as you start, is what matters.
"We are going to focus on it and our members are going to key into it, not just our members alone our friends too, and other agencies we are reaching out to," he said.
In addition to speaking on the importance of the building and expressing optimism that it will soon come to fruition, in few months, he allayed the fears that the cost the building would be quite expensive for the university's alumni.
According to him, "Six hundred million … in present day Nigeria, if you do a conversion, you will see that it's a little money. Six hundred million I don't think is a big deal for the graduate of university of Nigeria Nsukka. Going beyond the shores of this country, go to Yale, MIT, Stanford, Michigan, they role the 'X', let me put it that way."
The proposed alumni centre of the University of Nigeria, whose piece of land for its siting was obtained from the university management when Sir Okoronkwo was still the UNAA president, is estimated to cost 600 million naira and will be the first of its kind when completed; the group expects to complete the building within few months of commencing.
Back to News