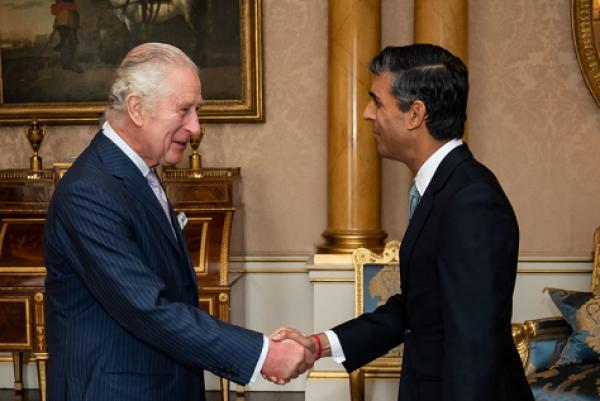 King Charles appoints Rishi Sunak Prime Minister
By: News Editor
Tue, 25 Oct 2022 || United Kingdom, London
The United Kingdom monarch, King Charles III, on Tuesday appointed the new Conservative leader, Rishi Sunak as the second Prime Minister of his reign, shortly after accepting the resignation of Liz Truss.
Rishi Sunak is Britain's third Prime Minister this year and the first person of colour to lead the former imperial power.
He promised to mend the Nation's stricken finances after Liz Truss lasted just 49 days.
Liz Truss in her fare well speech wished Sunak "every success" and stressed that Britain have to be bold in confronting the challenges it faced.
Sunak took power in a morning audience with King Charles, who anointed his first Prime Minister since ascending the throne following the death of his mother, Queen Elizabeth II.
Sunak, who is 42 yrs old, is the first British-Indian Prime Minister and the youngest leader in more than two centuries.
The US President, Joe Biden in a congratulatory message said the choice is "groundbreaking" and vowed to reach out to the new Prime Minister shortly.
Back to News