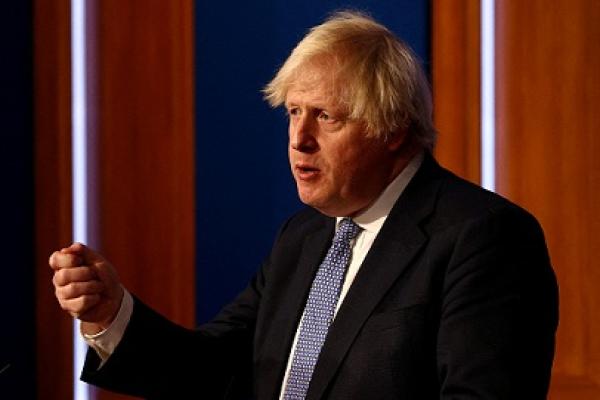 UK PM race: Boris Johnson returns to London
By: News Editor
Sat, 22 Oct 2022 || United Kingdom, London
British ex-Prime Minister, Boris Johnson, on Saturday returned to London from a holiday to join the race of electing the next UK Prime Minister.
It was reported that Conservative leadership rival Rishi Sunak, has reached the minimum threshold to contest the position.
Johnson had cut short a Caribbean trip to join the race to replace outgoing leader Liz Truss, with allies telling British media he was "up for it".
Recall that Johnson had handed over power in early September, two months after announcing his resignation following a Tory revolt over a slew of scandals.
The ex-Prime Minister's decision to return to office has caused a lot of reaction as the opposition politicians had decried the move.
Some members of his own fractured ruling party also argued that both the party and Country needs stability and unity.
Johnson's former deputy, Dominic Raab, who spoke with newsmen said; '' We've got to go forward, not go back."
Raab also said an imminent parliamentary inquiry into the "Party gate" scandal that dogged his former boss could prove too distracting.
The former deputy further noted that ex-finance Minister Rishi Sunak's economic experience ''made him the standout candidate".
Back to News