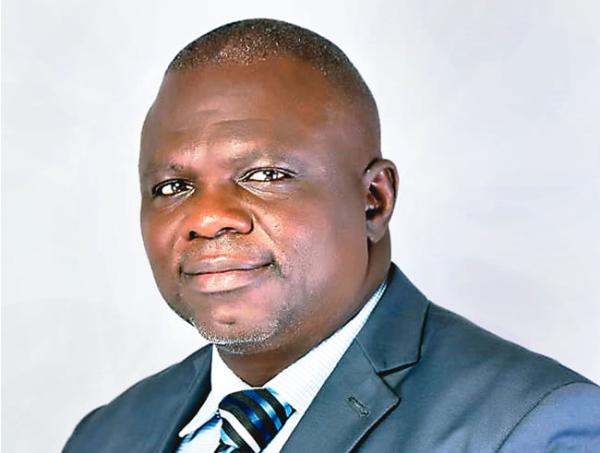 World Egg Day: FCAH&PT Provost warns against drinking raw eggs
By: Abara Blessing Oluchi
Fri, 14 Oct 2022 || Nigeria,
The Provost, Federal College of Animal Health and Production Technology (FCAH&PT), Ibadan, Dr Adekoya Olatunde Owosibo, has warned that drinking or sucking raw egg is dangerous to the body system.
The animal scientist, who spoke through the Deputy Provost (Administration), Dr Fumilayo Oladunni Ogunleke, while speaking in an interview with CEOAFRICA, during the event organized by the college, in collaboration with the Animal Science Association of Nigeria (ASAN), to mark World Egg Day, today, Friday, October 14, 2022, explained raw eggs contain antinutritional factor 'Avidin', which has no nutritional value.
Ogunleke, explained that some people, who sing, are always told to drink raw egg for better resonance. Such practice, according to her, should be discouraged. She also emphasized the need for people to take egg daily, in the right proportion.
"We celebrate this event to encourage people to eat egg. Egg is good for the body but too much of egg is bad, just as it is said that too much of everything is bad. Once you are up to 18, you should not take more than one egg in a day. Children can afford to take more because they metabolise it faster, due to excess of activities they are involved in.
Talking about raw egg, I want to state that people should please desist from such practice. Egg has anti-nutritional factor, which is avidin. When you take egg raw, you are at the risk of the avidin.
It is better to boil the egg, just a little boil is enough to get rid of the avidin. In fact, boiled egg, especially half-boiled, is the best. Fried egg is not so good for an adult," she said.
The day, which is celebrated annually on the second Friday of October, is used to raise awareness on the importance of eating eggs regularly; it was globally launched in Vienna, Austria, in 1996. The World Egg Day is coordinated by the World Egg Organisation. This year's celebration is commemorated under the theme, "Egg for a Better Life".
Stressing the theme for this year's event, the global coordinating body of the day said, "This year's World Egg Day theme, 'Eggs for a better life', celebrates the incredible egg's power to support not just human health outcomes, but planetary health and people's livelihoods too! The egg is a brilliantly versatile protein powerhouse, containing 13 different essential nutrients in one tasty, affordable package. Its all-round goodness delivers a vast variety of benefits to people at every age and stage of life, all around the world".
Meanwhile, the International Egg Commission (IEC), which founded the egg day at an event in Vienna, in 1996, was formed in 1964, in order to give a global presence to egg producers and to promote and popularize egg consumption as part of a balanced diet. Many countries now participate in World Egg day, hosting a huge variety of events and activities; Including, distributing free eggs, promotional and educational broadcasts across social media, school fun days and cooking demonstrations and competitions.
The egg is, undeniably, an incredibly versatile ingredient, for both sweet and savoury dishes. From the humble boiled egg to the master chef's soufflé, the egg has a vital place as an ingredient in many recipes. There is no country in the world that doesn't make extensive use of the egg in its traditional cuisine.
Back to News