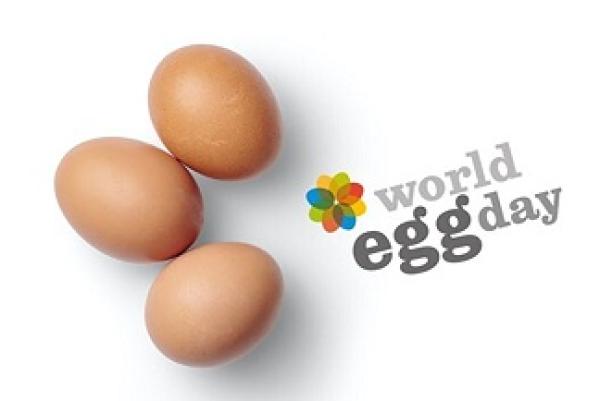 Ibadan residents rejoice as ASAN, FCAH&PT World Egg Day celebration begins
By: News Editor
Fri, 14 Oct 2022 || Nigeria, Ibada, Oyo State
The residents of the ancient city of Ibadan have been thrown into resounding excitements following the event organized by the Federal College of Animal Health and Production Technology (FCAH&PT), in conjunction with the Animal Science Association of Nigeria (ASAN).
Recall that CEOAFRICA had earlier reported that the two institutions, collaboratively, scheduled an event for today, Friday, October 14, 2022, in commemoration of the World Egg Day, as contained in a statement made available by the college to CEOAFRICA on Thursday, October 13, 2022.
The egg awareness campaign, launched under the theme for this year's Egg Day, which is, "Egg for Better Life", was slated to hold this morning at 11:00 am prompt, at the college, located at Moor Plantation, here, in Ibadan.
The event has commenced and many residents of the city are joyously heading for the Moor Plantation, where "everything is happening", of course, you know that there will be a feast of eggs.
The day, which is celebrated annually on the second Friday of October, is used to raise awareness on the importance of eating eggs regularly; it was globally launched in Vienna, Austria, in 1996.
According to the statement by the college, which emphasizes the benefits of egg, referring to it as a nutritious treat, eggs are cheapest source of protein.
Other benefits of eggs highlighted in the statement include that eggs are adequate source of choline, for brain development, they are good source of antioxidants for maintaining good eyesight, they are rich in iron, among others.
Stressing the theme for this year's event, it says, "This year's World Egg Day theme 'Eggs for a better life' celebrates the incredible egg's power to support not just human health outcomes, but planetary health and people's livelihoods too! The egg is a brilliantly versatile protein powerhouse, containing 13 different essential nutrients in one tasty, affordable package. Its all-round goodness delivers a vast variety of benefits to people at every age and stage of life, all around the world".
The event is being sponsored by AdomAgroallied Nig. Ltd and FIDAN cheeky chicks in collaboration with other stakeholders.
Back to News