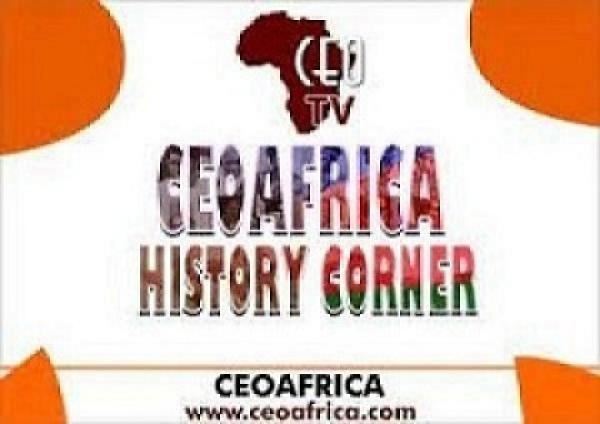 CEOAFRICA History Corner: October 8th in focus
By: News Editor
Sat, 8 Oct 2022 || Nigeria,
Today's history is remarkable in the life of every nigerian youth, as it marks two years of commencement of the #EndSARS protest, a protest that saw youths, irrespective of ethnic or religious affiliation, marching and speaking with one voice against brutality of some officers of the Nigerian Police Force (NPF) against youths. The Great Chicago Fire, which killed an estimated 300 people and destroyed over 4 square miles (10 square km) of buildings, also occurred on this day, among other things...
October 8, 314
Battle at Cibalae: Roman emperor in the west Constantine beat emperor in the east Licinius.
October 8, 1480
Great Stand on the Ugra river: Standoff between forces of Akhmat Khan, Khan of the Great Horde and Ivan III, Grand Prince of all Rus. Ended with a Tatar-Mongol retreat, leading to the disintegration of the Horde.
October 8, 1604
Kepler's Supernova was discovered. The Kepler supernova remnant is the debris from a detonated star that is located about 20,000 light years away from Earth in our Milky Way galaxy. This was the second supernova to be discovered within a generation. The supernova was named after German astrologer Johannes Kepler.
October 8, 1625
English Admiral George Villiers' fleet sailed from Plymouth to Cadiz, Spain.
October 8, 1645
First hospital in Montreal, Quebec, founded, the Hôtel-Dieu de Montréal, by nurse Jeanne Mance.
October 8, 1769
Captain James Cook landed on Poverty Bay, New Zealand, where he studied and explored the land. Many consider him to be the first European discoverer of the country, though he wasn't officially the first to sight it. Over a century before, in 1642, Dutch explorer Abel Tasman had sighted New Zealand but did not set foot on the ground.
October 8, 1775
Officers decided to bar slaves and free blacks from the Continental Army.
October 8, 1821
The government of General José de San Martín established the Peruvian Navy.
October 8, 1840
"Ke Kumukānāwai a me nā Kānāwai o ko Hawaiʻi Pae ʻĀina, Honolulu, 1840", the 1st written Constitution of the Hawaiian Kingdom enacted by King Kamehameha III and Kuhina Nui (Prime Minister) Kekāuluohi. It was also proclaimed same day.
October 8, 1856
In Canton (Guangzhou), Chinese officials boarded a British-registered ship, the Arrow, arrested several Chinese crew members (who were later released), and allegedly lowered the British flag; the event contributed to the start of the second Opium War (Anglo-Chinese War, which started same day), in which Britain and France battled China.
October 8, 1871
Great Chicago fire began. The fire that destroyed most of Chicago's business district began in a barn, on the evening of October 8, 1871. A very dry summer and an early autumn fanned the fire, which raged for 2 days. It killed over 300 people and destroyed property worth millions of dollars.
October 8, 1895
Argentine politician Juan Perón, who served as president of Argentina (1946–52, 1952–55, and 1973–74) and founded and led the Peronist movement, was born.
October 8, 1912
First Balkan war began. Montenegro started the conflict by declaring war on the Ottoman Empire. A few days later Greece, Bulgaria, and Serbia joined the war and created the Balkan League. The 7-month long war ended with a decisive Balkan League victory. Dissatisfaction over the spoils of the war led to the Second Balkan War a year later.
October 8, 1915
Battle of Loos on WWI Western Front ends, German forces contained British attack (85,000 casualties).
October 8, 1917
Leon Trotsky named chairman of the Petrograd Soviet as Bolsheviks gained control.
October 8, 1918
American Army Corporal Alvin York and seven men attacked a major German gun nest on their own during World War I. The group managed to kill 20 Germans and captured 132.
October 8, 1919
World's first transcontinental air race: 63 airplanes – 15 from San Francisco and 48 from New York – took part in this 5400-mile round-trip race. The winner, Lieutenant Belvin Maynard, took 3 days and 21 hours to return to New York.
October 8, 1924
British Labour government of Ramsay MacDonald fell to Conservatives.
October 8, 1929
Mohammed Nadir Khan occupied Kabul Afghanistan and drove out Habibullah Ghazi.
October 8, 1932
The Indian Air Force was established.
October 8, 1933
Martinez Barrios formed new Spanish government.
October 8, 1939
Germany annexed Western Poland.
October 8, 1940
German troops occupied Romania.
October 8, 1945
US President Harry Truman announced atomic bomb secret shared with Britain and Canada.
October 8, 1945
Inventor Percy L. Spencer patented the Microwave Oven. Although microwaves were already being used for other purposes, Spencer wanted to change the frequency so that the oven could cook food in a timely, cost-effective, and efficient manner.
October 8, 1952
112 people killed in Britain's worst peace-time rail crash at Harrow and Wealdstone, northwest London.
October 8, 1955
World's most powerful aircraft carrier, USS Saratoga, launched.
October 8, 1957
An accident at the Windscale nuclear facility in northwestern England caused a fire that burned for 16 hours and left 10 tons of radioactive fuel melted in the reactor core.
October 8, 1959
Conservatives led by Harold Macmillan won the British general election.
October 8, 1962
Algeria admitted as 109th member of UN.
October 8, 1962
North Korea reported 100% election turnout, miraculously 100% voted for the Workers' Party.
October 8, 1967
A prominent communist figure in the Cuban Revolution and a South American guerrilla leader, Che Guevara was captured and later shot to death by a Bolivian army.
October 8, 1973
OPEC met with oil companies to discuss revision of 1971 Tehran agreement and oil prices; negotiations failed.
October 8, 1980
USSR & Syria signed peace treaty.
October 8, 1981
US President, Ronald Reagan, greeted predecessors Jimmy Carter, Gerald Ford and Richard Nixon before sending them to Egypt for Anwar Sadat's funeral.
October 8, 1982
The Polish legislature dissolved the trade union Solidarity, which subsequently became an underground organization and played a key role in ending communist rule in Poland, with its various leaders, notably Lech Wałęsa, later holding important government posts.
October 8, 1991
The Croatian Parliament cut all remaining ties with Yugoslavia.
October 8, 1998
US House of Representatives voted to begin impeachment hearings against President Bill Clinton on charges of lying about his affair with Monica Lewinsky.
October 8, 2004
Kenyan Wangari Maathai became the first African woman to receive the Nobel Peace Prize for "her contribution to sustainable development, democracy and peace".
October 8, 2012
At least 35 people were killed as Nigerian military opened fire, after a bomb blast struck their convoy, in Maiduguri.
October 8, 2012
Hugo Chávez was re-elected as president of Venezuela for a fourth term.
October 8, 2017
Northern California's wine country was devastated by sweeping wildfires. The fires lasted through to October 15, killed 44 people, and 192 others were hospitalized.
October 8, 2018
An intergovernmental panel on Climate Change reported that the planet will heat up by 2.7°F by 2040, which will wreak havoc on our world.
October 8, 2020
Demonstrations across Nigeria started in major cities, protesting against the death of the young man killed on October 3.
Back to News