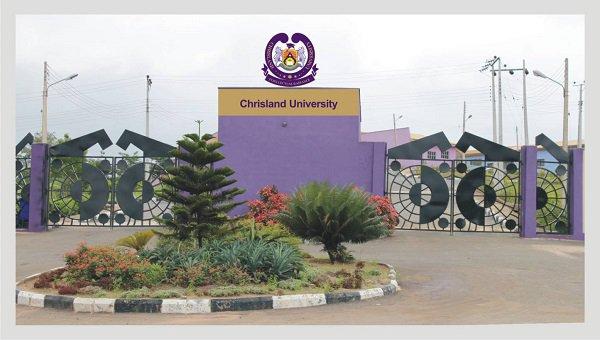 Chrisland University Sets for Technovation Summit
By: Cletus Sunday Ilobanafor
Tue, 7 Jun 2022 || Nigeria,
As part of it vision to equip students with entrepreneurial and vocational skills, the Centre for Entrepreneurship and Leadership Development Studies of Chrisland University is set to present a one day annual Technovation Summit at the Chrisland University Auditorium. The empowerment programme is billed to commence Wednesday, 8th June, 2022, by 12:00PM with the theme: "Technology for Better Life: Transforming Society for Quality Livelihood."
Speaking with CEOAFRICA about the coming technological skills acquisition programme, the Chief Host, Prof. Chinedum Babalola, Vice Chancellor of Chrisland University revealed that the Technovation Summit is an integral part of the university vision to empower students and staff of the University in specific skills. She said it is necessary to equip the students not only to acquire skills to generate multiple streams of income, but also use it to develop their community when the need arises.
She said: "Entrepreneurial skills acquisition is part of our University mandate, for all students, upon their graduation to be skilful in other areas of life aside their academic field. In these days of economic abysmal, it is no longer fashionable to rely on one source of income. That is why we are magnanimous enough to allow outsiders too to participate for a little token. I am going to be there too, not only to declare the summit open as the Chief Host, but also to learn more as the subject matter of technology is one that permeates our everyday life."
The VC further assured that the University is prepared for the impactful workshop, with everything perfectly put in place.
Also speaking about the event, the Host and Director of the Centre for Entrepreneurship and Leader Development Studies of Chrisland University, Dr. Ayodotun Ibidunni expressed great delight for another opportunity for the students and staff of the University to add to their skill and knowledge.
Dr. Ayodotun emphasized on the imperative need for people to acquire technological and vocational skills as our ever changing world must not be taken for granted.
He said: "Participation is completely free of charge to all students and staff of Chrisland University. Because we want many to benefit from this impactful programme, the University is generous enough to allow outsiders to participate with a token of three thousand naira. We have line up of experienced start up experts for the summit."
To make the summit impactful and memorable, qualified resources persons are billed to engage participants in this impactful summit. Notable resources persons for the day are: Ayodeji Ademola, CEO, FlyMyAds Digital Services; MPI Sonia, Founder, The YouLead Network; Choudhary Nilkil, Founder, Zenith Engineers Inc.; Ekundayo Temitope, Co Founder and Director, Growth and GetEquity; and many other resource persons are expected for the event.
Back to News