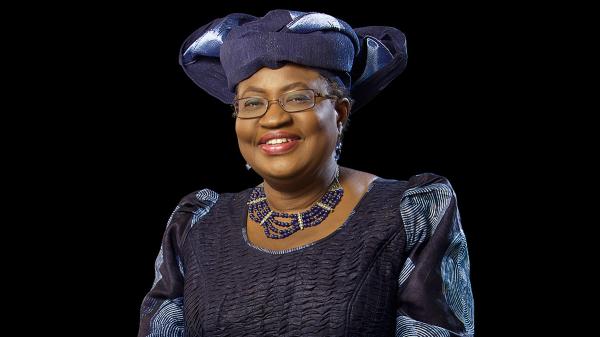 WTO DG, Okonjo-Iweala calls for Global solidarity in crises response
By: News Editor
Tue, 31 May 2022 || Nigeria,
The Director-General of the World Trade Organisation (WTO), Dr. Ngozi Okonjo-Iweala, has called for global solidarity in responding to crises facing the world, especially the ongoing war between Russia and Ukraine.
The DG in a statement issued by WTO yesterday, underlined the important role the global trade body could play in helping to tackle pressing issues such as growing food insecurity, the COVID-19 pandemic, climate change, supply chain disruptions and dwindling fisheries resources.
It pointed out that at a Forum at the recently held World Economic Forum, the DG said a theme common to all the major crises facing the world today was the fact that no single country would be able to resolve the challenges on its own.
"You cannot have resilience unless you have global solidarity," she told participants.
"It's survival together, it's supporting each other, it's financing together, it's recognising that my resilience cannot happen unless your resilience also happens."
The DG reminded participants that world leaders created a set of institutions after the Second World War based on the idea of solidifying international interdependence and solidarity and using these institutions to help solve problems of the global commons.
"We have the institutions, we just have not reformed them to be able to deal with these issues, and my institution, the WTO, is one that I think needs to be made fit for purpose," she declared.
According to the statement, the Director-General also participated in a discussion on challenges to trade with European Union Trade Commissioner, Valdis Dombrovskis and Indian Commerce Minister Piyush Goyal.
During the discussion, the DG noted that at the MC12, the WTO members would be addressing many crisis issues. These, she said would include the WTO's response to the pandemic, both in terms of addressing trade and health measures, and of a waiver to WTO intellectual property rules for vaccine production; concluding more than two decades of negotiations on an agreement to eliminate harmful fisheries subsidies; setting the path for future work on agricultural reform; and launching the process for discussions on WTO reform.
"Members will also seek to address food security fears by looking at what steps can be taken to facilitate trade's central role in ensuring that food is available to those in need, while also addressing the concerns of producers regarding the need to ensure sufficient domestic supply.
"It's very difficult to agree to things multilaterally, and that has been plaguing the WTO. We shouldn't make light of it. That's why we need to find ways forward to agree on some things to show that the organisation can function," she added.
Okonjo-Iweala also underlined the urgent need to address global warming and its impacts during a Forum discussion on climate change.
She said climate change should not be sidelined as the world grapples with other immediate challenges.
"The consequences of inaction are in front of us every day, on every continent, in so many countries," she added.
"It's true that we're in a world of simultaneous crises, climate change, food, the pandemic, international security, but I don't think we can prioritize one over the other because they're all linked, they're all crises of the global commons."
Back to News