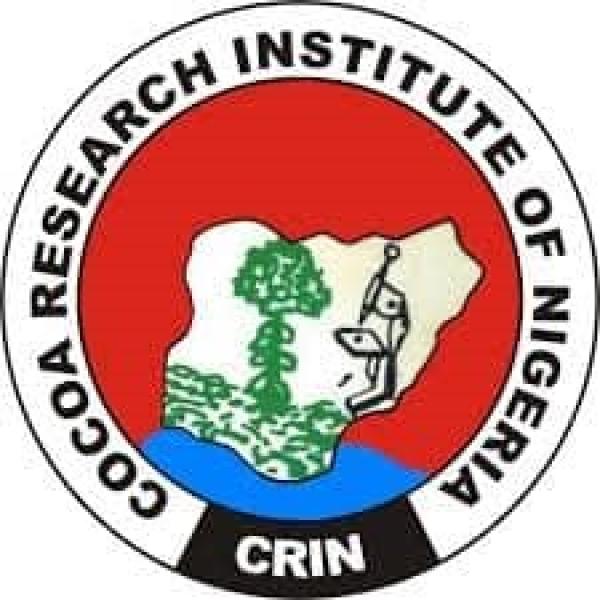 CRIN blazes at Chocolate show; receives an Award of Excellence
By: Abara Blessing Oluchi
Wed, 18 May 2022 || Nigeria,
The Cocoa research Institute of Nigeria, CRIN, amongst many other recipients has received an Award of Excellence in the Eko Chocolate Show 2022 Organized by His Royal Majesty, HRM, Oba Dokun Thompson, the Oloni of Eti- Oni.
CEOAFRICA noted that the Award, tagged "an award of ingenious research development in Cocoa" was given in recognition of the institute's work in the area of Cocoa Production and value chain development in the country.
Receiving the Awards on behalf of the ED, CRIN, Dr. Patrick Adebola, Dr. Moses Ogunlade, the Director of Production and Substation recalled that CRIN has developed twelve Cocoa hybrids from diverse genetic base which are early bearing, high yielding with very low input, resistance to major pests and diseases of Cocoa, highly adaptable to Cocoa ecologies of Nigeria and have very good Cocoa quality traits.
The Institute has also engaged in the research and development of several Cocoa products and beverages which are now being promoted for commercial production to create additional jobs and openings for several opportunities.
Other members of Staff, of CRIN that were present during the Award Presentation were Dr. Yinka Jaiyeola; the Director of Value Added Research (VAR) and Head of Crop Improvement; Dr. Ann Muyiwa.
The Nigerian Cocoa Award was established in 2017 as an annual event as part of Cocoa renaissance initiative of Eti-Oni and Queen Angelique-Monet of Eti-Oni. The Award was in recognition of several individuals, Private and public Organizations, Institutions, or NGO who have contributed towards the development of Cocoa in this Country.
There were different categories of Award including a lifetime personal contributions to Cocoa development as well as Cocoa Renaissance in Nigeria.
Back to News