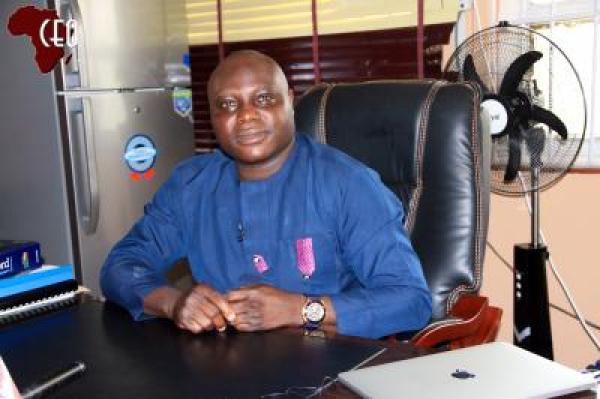 CRIN reviews Vision and Mission to align with current realities.
By: Abara Blessing Oluchi
Sat, 7 May 2022 || Nigeria,
The Cocoa Research Institute of Nigeria, CRIN, in a bid to align its operations with the current realities has reviewed its Vision and Mission Statements.
CEOAFRICA gathered that the feat was achieved as a result of the quest of the Executive Director, ED, of the Institute; Dr. Patrick Adebola to build a management team that is capable of supporting the institute in its drive to sustaining the Vision and Mission of the Institute.
The Executive Director , Dr Adebola facilitated a 2-day intensive management retreat for the Management Team of the institute to build their capacity ,redefine and reset the strategic Vision and Mission Statements of the Institute; design a strategic document that will drive the expected achievements; assess performance and development key performance indicators that will help to track; monitor and measure performance; also to address the issue of funding and develop other sources that can enhance the financial capacity of the institute.
At the end of the retreat, the management team was able to review the Vsion statements of CRIN, "to be a centre of excellence of international repute in the research and development of Cashew, Cocoa, Coffee, Kola, and Tea"; while the Mission statement reviewed to, "to apply science and Technology in improving quality and value addition of Cashew, Cocoa, Kola, and Tea and to disseminate research findings through extension services and capacity building of stakeholders towards enhancing National development".
They were able to also formulate a SMART strategic plan that will bring laudable development to the institute.
The two day capacity development training retreat, which was tagged "Strategy, Planning, implementation and management", was anchored by ABNIF Professional Services in an off-site location in Conference Hotel, Sagamu, Ogun State and it ran from Thursday, 3rd March to Friday, 4th March, 2022.
Back to News