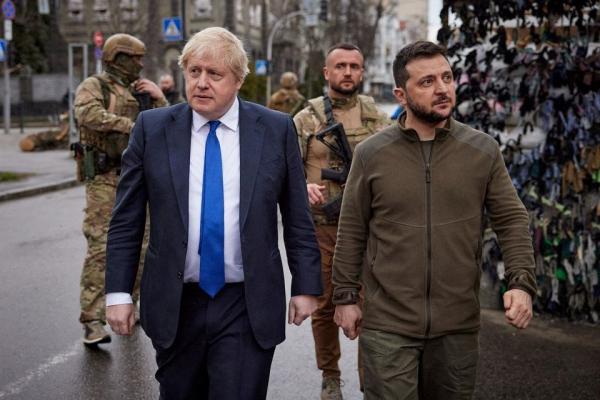 WAR: UK removes tariffs on ALL imports from Ukraine
By: Abara Blessing Oluchi
Tue, 26 Apr 2022 || United Kingdom, UK
The United Kingdom (UK) says it will cut tariffs on all goods imported from Ukraine to zero.
In an announcement on Monday evening, the government said the move came in response to a direct request from Ukrainian President Volodymyr Zelensky to support his country's economy.
According to the statement, removing tariffs on key Ukrainian exports, including barley, honey, tinned tomatoes, and poultry, will help Ukrainian businesses and producers when they need it most.
"All tariffs on goods imported from Ukraine will now be reduced to zero and all quotas will be removed under the free trade agreement, providing Ukraine economic support in their hour of need," the statement reads.
"The prime minister pledged to cut tariffs to support Ukraine's economy through this crisis when he visited Kyiv earlier this month."
Speaking on the development, Anne-Marie Trevelyan, UK international trade secretary, said: "The UK will continue to do everything in its power to support Ukraine's fight against Putin's brutal and unprovoked invasion and help ensure the long-term security and prosperity of Ukraine and its people."
"We stand unwaveringly with Ukraine in this ongoing fight and will work to ensure Ukraine survives and thrives as a free and sovereign nation."
In addition, the UK government announced an export ban on products and technology that Russia could use to "repress" the people of Ukraine
The ban will target goods such as interception and monitoring equipment and "will close any existing loopholes to ensure that Russia is not buying these goods from the UK".
Last week, the UK said it would increase current tariff sanctions against Russia and added more products facing import bans.
Back to News