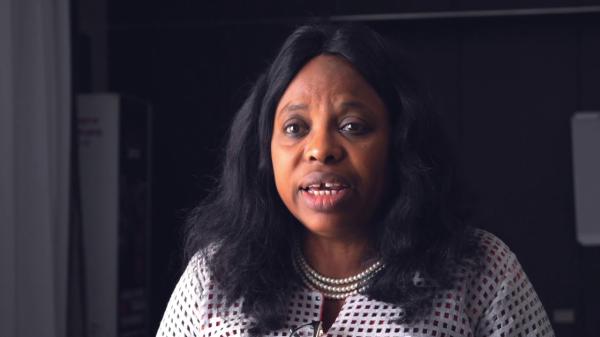 I regret not graduating with First Class- Chrisland VC, Prof Chinedum Peace
By: News Editor
Tue, 12 Apr 2022 || Nigeria,
The Vice Chancellor of Chrisland University, Abeokuta, Professor (Mrs) Chinedum Peace Bablola, has disclosed her regret over not graduating with First class.
She made this known during the University Preparatory Seminar held for secondary school students on Thursday at the varsity campus.
The Seminar program, which is in line with the mission to attract and encourage young minds to advance in their realm of knowledge by cultivating their faculty of Academic enquiry, creative Scholarships, research discovery and the application of new knowledge to the transformation of themselves and the society they live in.
Speaking at the Seminar, the Vice Chancellor further urged secondary school students to make valuable decisions for pathway to fulfilment in career choices and journey to graduate with First Class.
"When you are leaving the Seminar and stepping out of Chrisland today; make and form a decision that will transform your live and don't be in this seminar because they asked you to come.
"Chrisland will give you an opportunity to make a decision as I regretted one decision I did not make back in schools, which I looked back and knew I should have graduated with First Class if I had made the decision.
"Chrisland University has been wired to show young minds the light and shine the light as the University has four Colleges; College of Law, Basic and Medical Science, Science and Applied Sciences, Art Management and Social Sciences and we are still rolling." she shared.
The Preparatory Seminar tagged; 'Maximizing University Education' had in presence Paderson Memorial Baptist Grammar School, The Advanced Creed Comprehensive College, Elyon College, First Golden Grace School and many others.
The Ogun State JAMB Coordinator, Mr Akeem Balogun, spoke on Admission processing through Central Admission Processing System (CAPS), which was introduced in 2017 by Joint Admission Matriculations Board (JAMB).
According to him, when JAMB started, there were few Universities as there used to be conflict in Admission as a candidate can have Admission in two Universities and was a huge problem for JAMB, adding that there used to be Admission meeting in all Universities regardless of the Institution location.
"In 2017, JAMB brought up this CAPS application to select candidates as candidate who gained Admission in a University and do not want to study in that University is expected to reject the Admission.
"JAMB examination is a selection exam for selected candidate for anInstitution as a result cannot be extended to another year," he mentioned.
On the other hand, the secondary school students were taken on a journey on how to calculate Cumulative Grade Point Average(CGPA) by Dr Olufemi Alabi, The Head of Department, Physical Sciences said that GPA is addition of all points together and divided by all total of Unit in each Semester. While CGPA is the addition of 100L, 200L, 300L and 400L to be divided by the average as it will give the Cumulative Grade Point Average.
"Anyone in Third Class will have 1.50-2.39, 2.40-3.49 for Second Class Lower Division, 3.50-4.49 for Second Class Upper Division, 4.50-5.00 for First Class." He analysed
Dr OlufemiAlabi advised the secondary school students to aim high, adding that they should not carry their book but their knowledge to aim and shoot to be successful.
The Professor of Public Relations and Former UN Official, Professor Babafemi Badejo encouraged the students to think global and not local, adding that their generation has fantastic opportunities.
"Only local champions are looking at Lagos and thinking that everything will end in Abuja, whatever that you thinks about will make who you are and where you will be. I wish you all the best," he said.
Speaking on why Chrisland University should be the students' Institution choice, Dr Olakunle Olawunmi, stated that there are Professors from University of Ibadan, Ife and Vice Chancellor that is known Worldwide, noting that Chrisland is one of the safest Universities in Nigeria as there is no Strike or delay, all courses are accredited with all facilities for world class university in place.
On a quick from four final year students of Chrisland University with First Class, OmotolaOlori, BisiOluwalase, Favour Amah, Jeremiah advised the secondary school students to remain focus as there are lot of activities that will distract them, adding that they should align with good companies, which could help them in their university journey.
The Varsity Registrar, Mr Samuel Omotosho while giving the closing remarks encouraged the secondary schools students to make Chrisland University their first choice of school.
Speaking to CEOAFRICA, some secondary school students disclosed their interest to study in Chrisland Univeristy as they said that the institution is well equipped and standard.
Others in attendance were; The Dean of Art, Management and Social Science, Professor TemidayoAkinbobola,Dean of Natural Science, Professor Emmanuel, Acting Dean of College of Basic Medical Sciences, Professor Prisca Adejuwon, Director of Academic Planning, Professor Balogun, Head of Mass Communication, Professor Olufemi, Dean of Student Affairs, Dr Ralph Modu.
Back to News